Terror attack organizer detained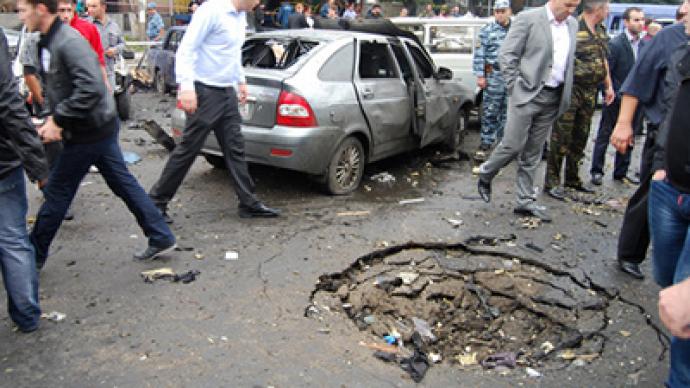 The leader of a gang suspected of organizing the car bomb suicide attack in North Ossetia in September 2010 has been arrested.
The man, identified by his surname Dzangiev, was caught in a joint operation of the Federal Security Service (FSB) and the Interior Ministry. His gang was based in Ingushetia, which is another southern Russian republic, bordering North Ossetia.According to an FSB statement, the man is suspected of having a hand in a number of other terrorist attacks.The powerful explosion at the central marketplace in Vladikavkaz left 19 people dead and more then 170 wounded. The suicide attacker used a car bomb.
You can share this story on social media: