Terror act prevented in Moscow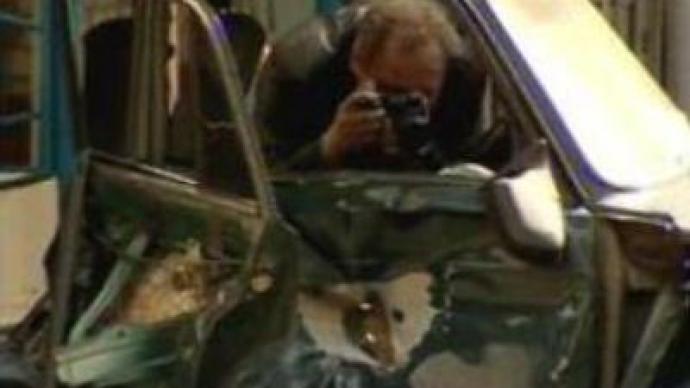 The Federal Security Service says it's prevented a terrorist car-bomb attack in Moscow. The blast was to go off during Victory Day celebrations – a public holiday during which hundreds of thousands of people take to the city streets.
The Security officials say the organisation received a tip-off about a possible terrorist act on May 8. Follow-up on the information led them to a seemingly inconspicuous car, parked in a yard in south western Moscow.The nearby building was immediately evacuated with the residents not even sure why they were asked to leave. The job of defusing the car bomb turned out to take much longer then expected, forcing the people to spend the night sleeping in a nearby school.Bomb experts worked throughout the night and Victory Day morning, which was when they discovered about seven kilograms of plastic-based explosives hidden in the back of a seat in the car. In the trunk they found shrapnel and a remote control device. It wasn't actually connected, but experts say, it would have taken no more than two minutes to activate it.An investigation is underway with several people already detained and charged with terrorism.
You can share this story on social media: