Tensions rise between Palestinian groups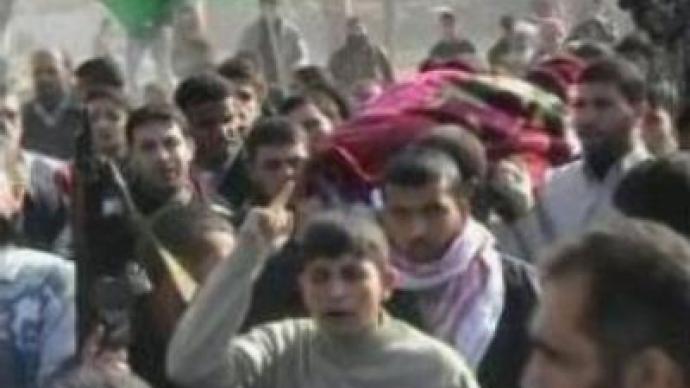 Tensions between rival Palestinian factions rise following the killing of a prominent Hamas member in southern Gaza. Prime Minister Ismail Haniyeh has cut short a month-long trip abroad to return to an increasingly volatile situation at home.
Just hours after being killed by masked gunmen, Bassam al-Fara, a Hamas-linked Islamic judge and militant commander, was buried in the southern Gaza town of Khan Yunis. Eyewitnesses say he was forced to his knees before being fatally shot outside the courthouse where he worked.Hamas was quick to accuse Fatah of being behind the murder, but Fatah officials have rejected the accusation.
"This is a type of violence and terrorism against our people and against our foundation. The responsibility is there to all Palestinian foundation including President Abbas, Prime Minister Haniyeh and minister of interior Said Siyam to take their authorities in order to stop all type of crime and violence against our people and to protect our leaders and our children from this shooting,"
declared Fauzi Barhoum, a Hamas spokesman.The assassination follows the killing earlier in the week of three young children of a Fatah-aligned intelligence officer. It is not yet clear if the two incidents are related, but Fatah officials have in the past accused the assassinated judge of involvement in attacks against their members. The incident escalates an already tense standoff between the rival groups, renewing tensions that have been simmering for some time.
You can share this story on social media: