Teens die in train-surfing thrill ride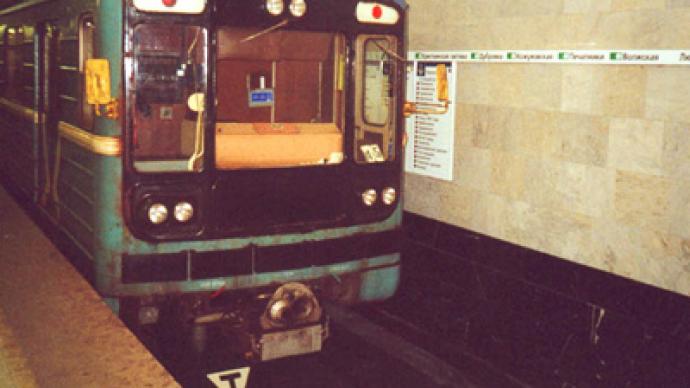 Two young men died on Sunday night from injuries received while riding on top of a Moscow Metro train. The two 19-year-olds suffered multiple broken bones and other traumas.
One of the dead bodies was found next to the railway lines at a place where the line runs open-air rather than underground. His spine was snapped. The second body was discovered lying on a train car with a broken neck.Investigators believe that the duo were train-surfing, which has become a fad among Moscow adrenaline-junkies recently. They were dressed in gear including ski goggles and gloves to protect from the wind.Metro officials said it was lethally dangerous riding outside the train."The entrance to the tunnel from the station has spatial allowances, which do not provide for somebody or something else outside. The facilities are specially-built to be as close to the trains as possible, so any such rider risks parting with parts of his body," said Nikolay Shumakov, an architect specializing in underground transport infrastructure.Traffic police are checking CVTV records to find out where the riders hitched the train. They are also probing a possible suicide pact as the reason of the deaths, although this version is unlikely, they said.Both the deceased were students at different Moscow institutes.
You can share this story on social media: