Teen neo-Nazi busted in bombing attempt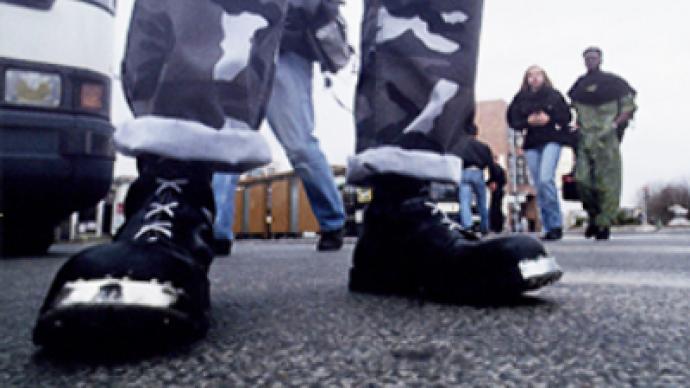 A Moscow college student was arrested just hours before perpetrating a bombing attack in a city park. He is suspected of having committed such attacks before.
Investigators say the teenager is a member of a neo-Nazi group. On Tuesday, he was planning to plant a home-made bomb near a World War II monument in a Moscow park, but was arrested on his way just hours before the scheduled time of attack.
"We've seized two kilograms of ammonal – a brisant mixture – and detonators based on acetone peroxide," police statement said.
Police also seized footage of his other suspected crimes, including an arson attack on an Orthodox church. He is also suspected to have connection to several bombings in Moscow over previous months.
The arrestee said he wanted to instill fear in Moscow residents, according to investigators.
The 16-year-old was charged with hooliganism, illegal explosives acquisition and illegal arms production.
You can share this story on social media: