Young love escalates into knife drama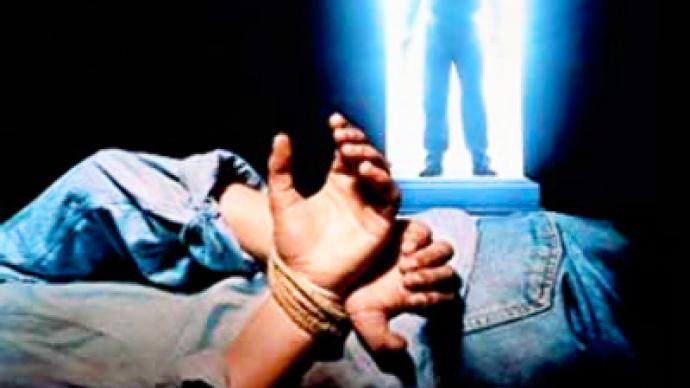 On Wednesday evening a teenager was released from captivity after being held hostage at knife point for almost an hour by a fellow schoolmate over claims he had stolen his captor's girlfriend.
Russian police were able to successfully convince the high school student in the Volgograd region to release the prisoner after taking him hostage, demanding he give him back his girlfriend.
The 16-year-old hostage-taker, reportedly under the influence of alcohol, tricked a classmate, alleged to have stolen his girlfriend, to come to his house and, under the threat of violence, demanded that he return her to him.
Sources say the captor's mother was home at the time.
"Sergey Leontev lured a classmate to his house and being under the influence of alcohol, took him captive, demanding the return of his ex-girlfriend," a police press-report said.
For more than an hour Leontev held the boy, who is one grade lower, with a knife to his throat until police talked him into letting the younger boy go.
"After the police arrived, they talked with the boy for almost an hour and finally convinced him to release the student and give up." said a source from the police department in the Volgograd region.
A criminal case has been opened and Leontev could face between 6 to 15 years behind bars.
Read also Elderly pedophile tracked by his grown-up victims in Ukraine
You can share this story on social media: