Tangerine tug-of-war ends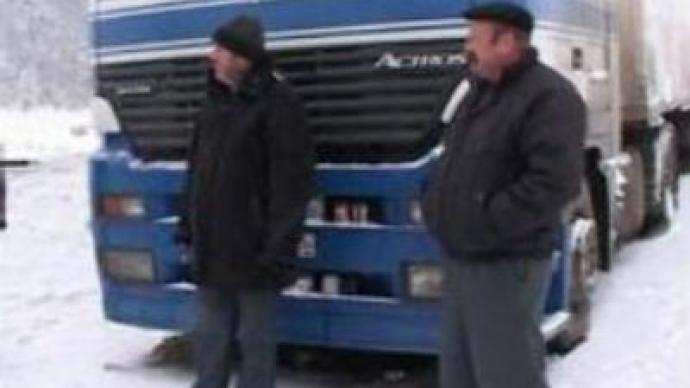 The five-day blockade of the Trans-Caucasian highway on Russia's southern border is over. North Ossetian authorities to investigate "smuggling" of rangerines.
Truck drivers, who have been protesting against Russia's refusal to let their illicit cargo into the country, have agreed to unblock the Trans-Caucasian highway. This follows long-lasting negotiations with Russian customs officers, who prevented the truckers from entering North Ossetia at the Nizhny Zaramag check-point, thus ignoring a two-year-old ban on agricultural products from Georgia.
"Some drivers did not argue with the Russian law and made a U-turn. But the firmest businessmen, ferrying cheap Georgian tangerines for profitable sale in Russia, refused. Their protest was against those who used to let them and their cargos into Russia even after the import ban,"
commented Batraz Dzhanaev from the Agricultural Inspection Agency. These allegations have lead to a special investigation into possible smuggling. Local transport police are now examining who allowed the foodstuffs to be brought into Russia illegally. At the same time, North Ossetian law-enforcement agencies have initiated another criminal case against the initiators. "
The blockade troubled people on both sides of the border. The Trans-Caucasian highway is the only transport communication for Georgia's South Ossetians and Russia's North Ossetia's. And all these days people had to cross the transport check-point on foot,"
said Taymuraz Mamsurov, Head of Republic of North Ossetia-Alania. It is the height of tangerine season in the Caucasus now. The "tangerine tug-of-war" started in late December. For the poor South Ossetian region the citrus business is the easiest way to earn quick money. The Georgian fruit is three times cheaper in South Ossetia than in Russia. Now the dealers have to search for new markets and some of them, according to the authorities, will end their search in court.
You can share this story on social media: