Talks over new Cabinet Law held in Ukraine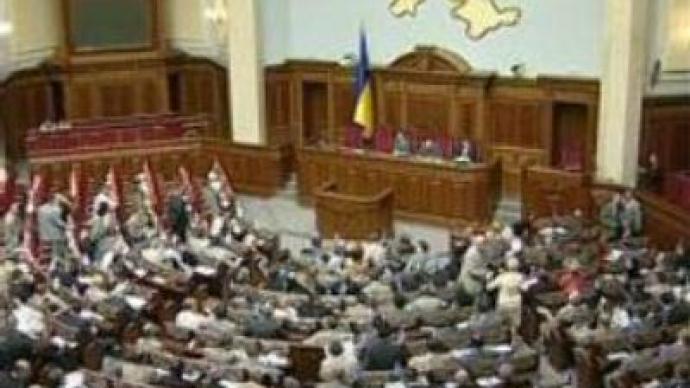 President Viktor Yuschenko has met for crisis talks with Prime Minister Viktor Yanukovich and Parliament Speaker Aleksandr Moroz over the new Cabinet Law that calls for the transfer of many of the President's powers to Parliament.
The law was passed in January after it had been vetoed by the President 8 times. Experts claim this law will turn Ukraine into a Parliamentary Republic, and make the President a virtual figurehead. The meeting resulted in Yanukovich and Moroz agreeing to consider some amendments intended to soften its impact. The Prime Minister's Party of the Regions was able to secure the two-thirds of the votes needed to overturn the veto with the help from Yuschenko's former Orange Revolution ally, Yulia Timoshenko. Under the terms of the Cabinet Law, Verkhovna Rada, the Ukrainian Parliament, will be able to nominate key ministers, including the Prime Minister. Also, the President will no longer be able to issue edicts without ministerial approval. Yuschenko has claimed that these reforms are unconstitutional and threatens to appeal to the Constitutional Court if his amendments are not agreed.
You can share this story on social media: