Talks on Georgian-South Ossetian conflict continue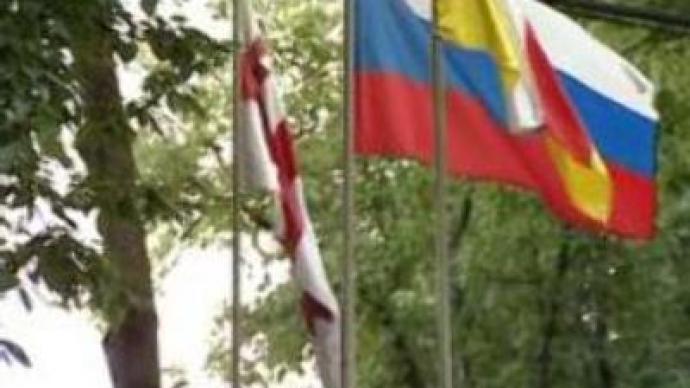 Talks continue – a meeting of the Joint Control Commission to settle the Georgian-South Ossetian conflict starts in Vladikavkaz. Representatives from both sides and Russia are taking part.
It's the first meeting between Russian and Georgian officials, since tension mounted in relations between the two countries at the end of September. The Russian Foreign Ministry says the program of peaceful regulation should include suggestions by Georgian president Mikhail Saakashvili – as well as initiatives put forward by the South Ossetian president Eduard Kokoity.It's been a long week so far for the Joint Control Commission, made up of representatives from Russia, Georgia, North and South Ossetia. The Georgian delegation initially refused to come to the talks, citing problems with Russia.
There have been several delays to talks between the four groups – the fact that they've finally agreed to meet is significant. All four groups which form the Commission have very different viewpoints. The two Ossetian republics have common culture and history, but they lie on different sides of the Russian-Georgian frontier. In 1992 Russia signed an agreement with Georgia that left South Ossetia to the Georgians, but still many south Ossetians strive to join Russia. But Russia has repeatedly said it will not annex the territory. The Joint Control Commission on the Georgian-Ossetian conflict was established more than 14 years ago after the armed conflict between Georgia and its breakaway republic of South Ossetia. The Commission's 51st session began in August but has been delayed because Russian, Georgian and Ossetian sides reportedly failed to agree on key issues. It's the first time such a long pause has occurred.
The Joint Control Commission is at the head of the peacekeeping mission. Russia accuses Georgia of violating all previous multilateral agreements and Georgia wants Russian peacekeepers to leave the area and be replaced by international forces. All sides agree that a full resolution to the conflict is in sight.
Yuri Popov, Russian FM ambassador said for Russia Today: "I believe Georgia will approach the subjects under discussion more constructively than it did before. I hope we will approach a principled resolution and start working under a joint program of the conflict peaceful settlement. This is our priority."

The negotiations continue while the tension in the conflict area is growing. Almost every day there are sounds of war on different sites. Time and again the armed forces of both Georgia and South Ossetia report fire coming from the other side. Though the war is over, it continues to bring new victims from the confrontation.
You can share this story on social media: