From Taiga to Kremlin: a hermit's gifts for Medvedev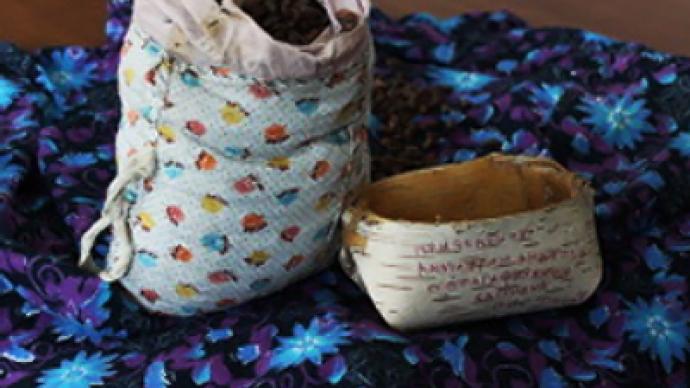 A famous Russian hermit, who lives in an isolated settlement in a Siberian nature reserve, has sent presents to Russian President Dmitry Medvedev.
Agafia Lykova is the only living member of a family, which went into seclusion in 1937 to preserve its religious traditions. They were Old Believers, Orthodox Christians who adhere to the teachings of the church prior to its reforms in the mid-17th Century.
A local hunter who visits the 69-year-old from time to time, told her about President Medvedev and his attitude towards Siberia. The woman was so impressed that she decided to send him something as a sign of gratitude, said the presidential press service.
The home-made gifts include a blue traditional skew-collared shirt, a birch bark box with a dedication inscribed and a pouch of cedar nuts.
The Lykov family is quite famous in Russia. When they were discovered in their Taiga retreat in 1978 by a prospector, there were five of them. Over the years Agafia's father Karp, two brothers and a sister died.
Lately, Lykova has been accepting more visitors since her health has deteriorated and she doesn't have enough strength to maintain her household. Nevertheless, she refuses to see civilization even to obtain treatment in hospital. Local authorities supply her with food, livestock and fuel.