Assad's wife may be stripped of UK citizenship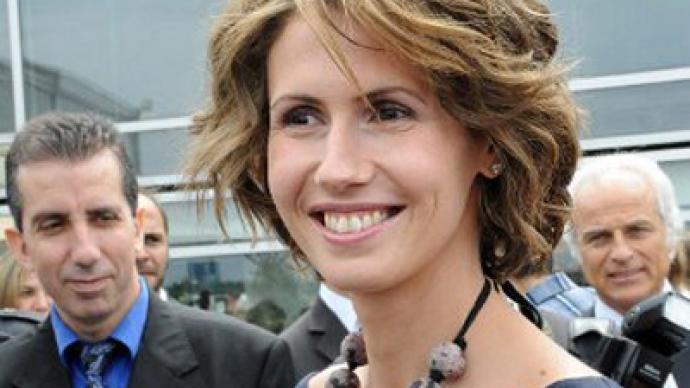 Syria's British-born first lady could lose her British citizenship, following the EU's new raft of sanctions on the Assad family: freezing all of their assets in Europe and banning the members of the family from traveling to EU countries as well.
Asma Assad, 36, Born Asma Akhras to a prominent Syrian family living in Britain, has dual British-Syrian citizenship, so the British Foreign Secretary and First Secretary of State William Hague had to state earlier that Asma Assad still has the right to enter Great Britain – despite the EU sanctions.British immigration legislation has the means to strip a person of their British citizenship in case the individual "constitutes a danger" to British society – which is definitely not the case with Asma Assad. That is why Britain's Ministry of Interior is preparing a plan how to act if Mrs. Assad decides to visit her motherland, The Daily Telegraph reports.On Friday, the EU added Syrian President Bashar Assad's wife, mother and sister-in-law to the list of people prohibited from entering the EU member states.Bashar Assad and Asma Akhras married in 2000, the same year Bashar inherited governmental power from his father, Hafez Assad. The couple has three children: Hafez, 10, Zein, eight, and Kareem, seven.
You can share this story on social media: