Lab tests underway to determine if sarin was used in Syria chemical attack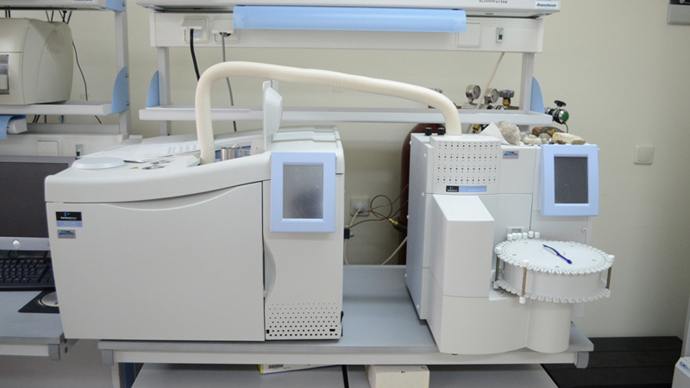 An analysis is underway to determine if sarin was used in Syria's chemical attack last month. The lab tests, which will take about two weeks, are being conducted with UN support. The analysis complies with scientific standards, Russia's FM stated.
"As Lakhdar Brahimi said, there are scientific standards the [UN] experts are guided by," Russia's Foreign Minister Sergey Lavrov told journalists Friday after a working breakfast with the UN-Arab League envoy for Syria.

Chemists from the Organisation for the Prohibition of Chemical Weapons are using samples taken from the site of the chemical attack staged outside the Syrian capital of Damascus on August 21.

At the G20 summit in St. Petersburg, leaders of Britain, France, and the US attempted to pressure Russian President Vladimir Putin regarding Moscow's position on the attack.

NATO allies have produced evidence of their own that the lethal agent used in Syria was sarin nerve gas. British Prime Minister David Cameron has stated that clothing and soil samples taken from Syria tested positive for sarin gas. The UK conclusion is based on results obtained by scientists at Porton Down in Wiltshire, England.

"We were confident and remain confident that Assad was responsible," Cameron said on Thursday. British intelligence has concluded that rebel forces have no capacity to stage a chemical attack.

US Secretary of State John Kerry told US media last Sunday that samples collected by first responders after the chemical attack in the Damascus suburb tested positive for the sarin nerve agent. Kerry made nine TV appearances in an attempt to gain public support for military intervention in Syria.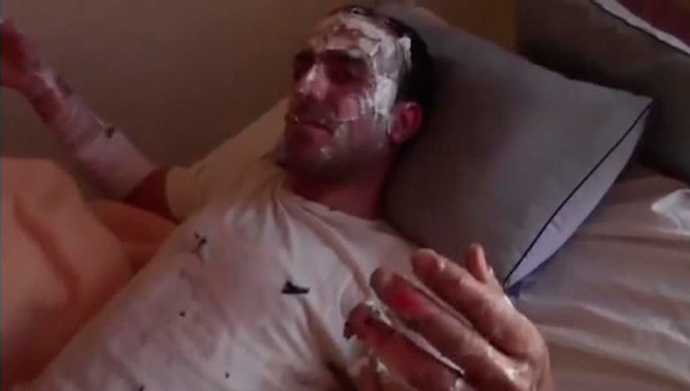 Last Saturday, US President Barack Obama announced that he will seek approval in Congress for the use of force against the Syrian government.

As the US seeks approval for a possible military strike against Syria, Russia argues that it was the opposition – not Assad's government – that launched the August 21 attack.

At a press conference after the G20 summit, Putin told journalists that the alleged chemical attack in Syria was a "provocation staged by the rebel militants expecting to get foreign support."

"We believe that at the very least we should wait for the results of the UN inspection commission in Syria," Putin said in an interview to AP and Russia's Channel 1 TV earlier this week.

Obtaining the results from the lab tests will take up to a fortnight, due to the complexity of sample probing. To determine which agent was used in the attack, chemists must turn solid dirt and tissue into liquid and then into gas. To do that, they dissolve the samples in a solvent, such as methanol, before analyzing its composition with the help of the gas chromatograph.

Sarin's chemical signature is classified in digital code as 99-125-81. If the sarin nerve agent is present in the samples, the chromatograph gas will show exactly this code, said Carlos Fraga, a chemist who specializes in nerve agent forensics at the Pacific Northwest National Laboratory in Richland, Washington. "You're always going to see that," he said.

But one test is far from being enough. Chemists will conduct 20 additional tests for every sample that comes back with a 99-125-81 code. Among those will be liquid chromatography-mass spectrometry tests, gas chromatography-mass spectrometry tests, infrared spectroscopy, and high resolution spectroscopy tests. Each test will take around two weeks.

Sarin gas blocks human nerve signals, causing a number of specific health disorders like respiratory distress, blurred vision, convulsions, and paralysis, along with diarrhea, vomiting, and headaches.

Experts must also determine exactly which symptoms preceded the deaths of the victims of the chemical attack.

Other nerve agents such as soman and VX cause death in a similar way, so chemists must verify the "chemical signature" of the weapon in order to determine how the agent was produced. Such information is expected to give clues as to who launched the deadly attack on August 21 – the opposition or the Syrian government.

All of the tests will be performed in several laboratories to prevent possible inaccuracies of the chemical analyses.

You can share this story on social media: