Washington green-lights American donations to Syrian rebels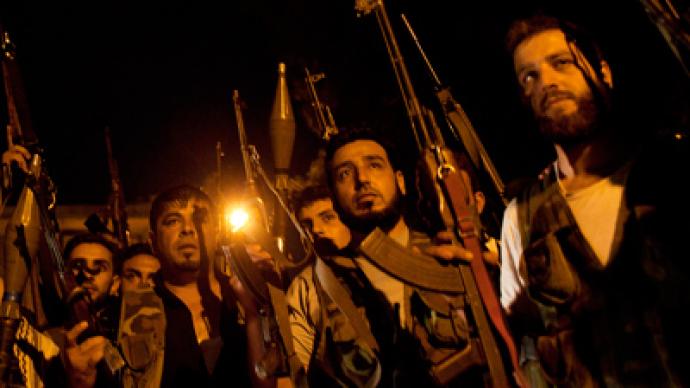 The US government has permitted its citizens to start donating money to Syria's opposition, paving the way for direct help from US nationals to the rebel fighters.
The Syrian Support Group (SSG), a Washington-based organization closely connected to rebel forces, has been granted a license by the US Treasury to begin fundraising on behalf of the opposition.The move allows the group to provide the rebels with "financial, communications, logistical services otherwise banned" by American sanctions on Syria, the Daily Telegraph reports.However, the license doesn't permit the SSG to directly buy weapons.The organization has already hailed the measure as a "game-changer."The group wouldn't reveal the amount of money it's raised since the license was granted in late July. Among the SSG's other activities is active lobbying for a US-led intervention in Syria by establishing a no-fly zone and demolishing the country's air defense systems.Last week, the US boosted its so-called "non-lethal aid" to the rebels, increasing funding by $12 million and bringing the total sum spent on humanitarian aid to $76 million.The Obama administration still refuses to back the opposition forces with weaponry.The latest move comes days after reports emerged that President Obama had signed a secret order allowing the CIA and other intelligence agencies to support opposition forces seeking to oust the Assad regime.The US has also called for the international community to aid the Syrian rebels within the framework of the so-called Friends of Syria group, with member states agreeing to significantly bolster help for the Syrian opposition.
You can share this story on social media: