Syrian govt no longer in danger of falling - Hezbollah leader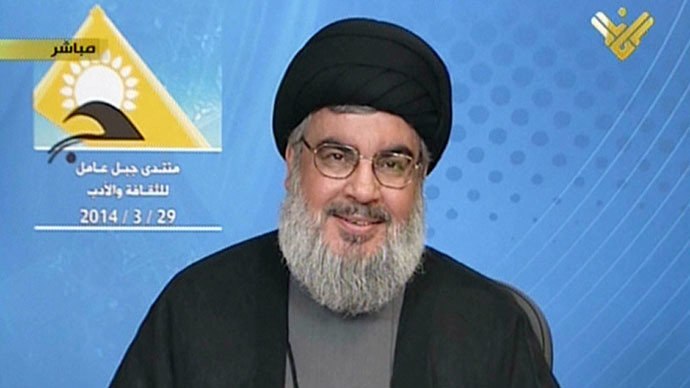 Hezbollah's leader said Sunday that the Syrian regime is no longer in danger of being toppled by rebels, adding that the world wants to see a diplomatic solution to the country's ongoing crisis.
Hezbollah Secretary-General Hassan Nasrallah said that rebels taking over the country is no longer an option, according to Lebanese newspaper As-Safir. The full interview with the leader will be published on Monday.
Nasrallah argued that the rebels' campaign was not fueled by ideas of democracy, freedom, or justice. Instead, the intention was to redirect some of Syria's political stances, such as its support for the Palestinian resistance and Hezbollah.
"The Syrian battle's aim is not making democracy or justice or fighting corruption, but changing the position of Syria and the offers President Bashar al-Assad received more than once prove this," Hezbollah's Al-Manar network quoted Nasrallah as saying in the As-Safir interview.
One of the key elements of Syria's opposition is to disrupt ties with Hezbollah after a failed attempt in the Second Lebanon War in 2006, according to the leader.
Nasrallah confirmed that Hezbollah's involvement in Syria is supported by "our constituency."
The Syrian crisis entered its fourth year in the middle of March. The country's civil war began with anti-government protests, but soon grew into what has been dubbed the worst humanitarian crisis in decades. The number of those killed surpassed the 100,000 mark when the UN stopped counting months ago. Activists in Syria say as many as 146,000 people may have been killed in the unrest.
More than 2.5 million Syrians have sought refuge in neighboring countries, while 6.5 million have been displaced within the country. Civilians have been hit the hardest; three-quarters of refugees are said to be women and children.
You can share this story on social media: