Syrian rebels seize multiple border checkpoints - reports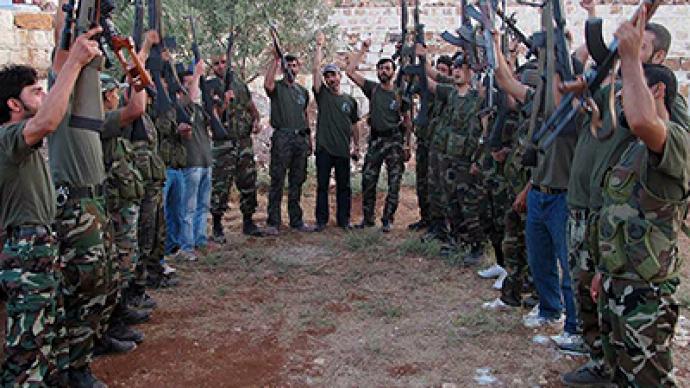 Syrian rebels have allegedly captured one of the country's four major border posts with Iraq, killing at least 21 government troops in the process. Meanwhile, other reports suggest all border crossings with Iraq have been commandeered.
­Rebels launched a major assault on a Syrian army outpost in the remote Sinjar mountain range near the Iraqi border, said Iraqi Army Brig. Gen. Qassim al-Dulaimi, as cited by AP. They have killed at least 20 soldiers and their commander and seized control of the outpost, he said.
"We have security concerns because the border crossing now is out of the Syrian government's control, and nobody can anticipate what will happen," al-Dulaimi said.
After the Free Syrian Army took control of the post, they detained a Syrian army lieutenant colonel, cut off his arms and then "executed 22 Syrian soldiers in front of the eyes of Iraqi soldiers," AFP cited Iraq's Deputy Interior Minister Adnan al-Assadi as saying.
Earlier on Thursday, about a half-dozen rebels reportedly stormed another Syrian border crossing near the Iraqi town of Qaim, forcing the border guards to leave their posts.

Two other major border crossings remain in control of the Syrian government, including the port city at al-Walid, which accounts for almost 90 per cent of traffic between Iraq and Syria, according to a spokesman for the governor of Iraq's western Anbar province, Mohammed Fathi.
However, other reports suggest that the Free Syrian Army has managed to capture all crossings with Iraq. "All the border points between Iraq and Syria are under the control of the Free Syrian Army," al-Assadi said as cited by AFP. 
There were also unconfirmed reports that rebels had seized control of a post on the border with Turkey.