NATO, US accuse Syria of firing scud missiles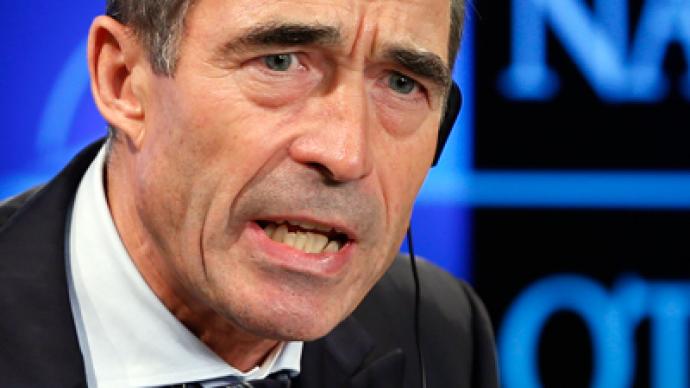 NATO chief Anders Fogh Rasmussen has confirmed that the Syrian government fired scud missiles. Previously, US officials claimed that Damascus has used such missiles against its own people, according to the New York Times.
"I can confirm that we have detected the launch of Scud-type missiles. We strongly regret that. I consider it act of a desperate regime approaching collapse," Rasmussen told the media on Friday.Activists in Syria reported at least one missile attack in the town of Maraa, north of Aleppo near the border with Turkey. The New York Times report said the missile missed its target and no one was hurt in the attack.On Thursday, an official from the US State Department reported several missile attacks in Syria, the newspaper said. The official had no information regarding casualties, but said that the missiles were not equipped with chemical weapons.Earlier in December, US officials accused the Syrian military of firing scud missiles at a base near Aleppo. Syrian authorities sharply denied the accusations, calling the reports "untrue rumors."The NATO chief reiterated the need for the effective defense and protection of NATO member-state Turkey.NATO has recently approved the deployment of Patriot antimissile batteries to Turkey. This is not the first time the alliance has installed Patriot systems in Turkey. In 1991 and 2003, during the first and second Iraq wars, Patriot systems were deployed in Turkey. The systems were never used, however.