Another Syria media murder: State TV journalist killed in war-torn Damascus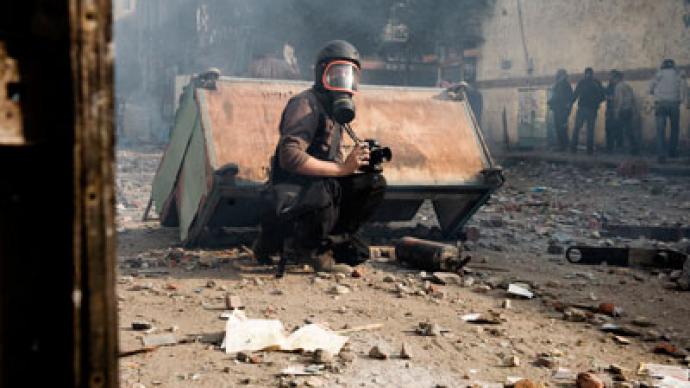 A journalist working for Syria's state TV was killed by an armed gang in the Syrian capital Damascus, SANA news agency reported.
The killing of Basel Tawfiq Yussif took place in Tadamun, a conflict-wracked district of the capital that has seen violent clashes for the past few days.
"The Shabih journalist Basel Tawfiq Yussif has been liquidated," the rebels claimed in an online statement.
'Shabih' is a term used to refer to government supporters and pro-regime militias.
Syria is considered to be the deadliest country on the planet for journalists – the 2012 death toll of media workers in Syria stands at 52, almost the half the total number of journalists murdered around the world, AFP reported.
On September 26, a Press TV correspondent in Syria was targeted and killed by a sniper. Press TV's Damascus Bureau chief Hussein Murthada was shot and wounded in the same incident.
And three months ago, Syrian TV host Mohammed al-Saeed was captured and executed by rebels. The Al-Nusra Front, a little-known Islamist militant group, claimed responsibility for the killing.
In June, seven journalists and workers at the headquarters of Syria's al-Ikhbaryia satellite TV station, around 20 kilometers south of Damascus, were killed by an armed group. The attackers planted explosives in the building, destroying the station's studios and the newsroom.
French photographer Remy Ochlik and veteran American war journalist Marie Colvin were killed in the Syrian city of Homs in February.
You can share this story on social media: