Schism in EU? Intelligence co-operate with Syria amid political freeze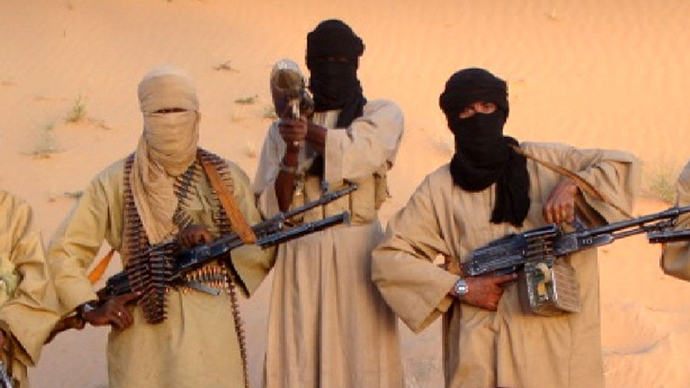 European security officials are working together with the Syrian government to deal with the threat of European jihadists currently honing their battle skills in Syria. Damascus says there is a schism between politicians and security people in the West.
Intelligence agents from several European countries, including the UK, Germany, France and Spain, traveled to Damascus to speak with Syrian officials on the looming problem of European radicals fighting the war in Syria, the Wall Street Journal reported on Tuesday.
The meetings started at least in mid-summer last year, the newspaper said citing anonymous European and Middle-Eastern sources. Their prime contact in the Syrian government was Ali Mamlouk, a special security adviser to President Bashar Assad.
The agents sought to share information on at least 1,200 European jihadists, who traveled to Syria and joined Islamist opposition groups trying to topple the Assad government. They cross-checked the names of suspected militants against the information possessed by Damascus intelligence services, wishing to learn whether those fighters are still alive, their whereabouts and which factions they were fighting for.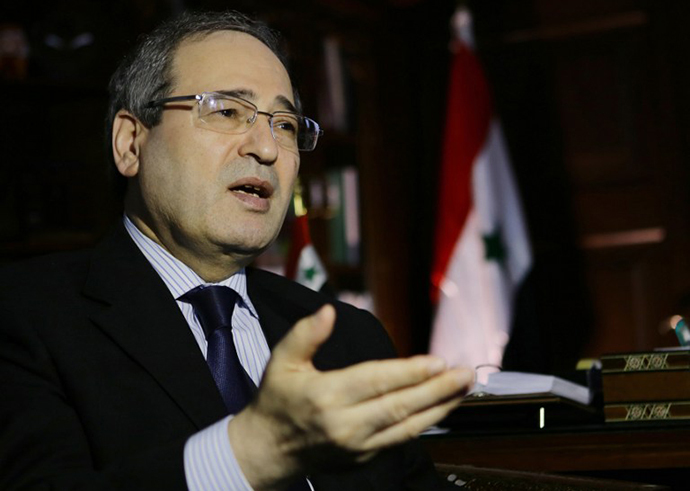 Syrian Deputy Foreign Minister Faisal Mekdad confirmed that such security contacts are indeed taking place, but would not provide details.
"Yes, there are many countries who are approaching us," he told BBC.
"Of course some are waiting for Geneva," he said in a reference to the upcoming peace conference in Switzerland. "Some are saying we are exploring the possibilities, some are saying we want to co-operate on security measures because those terrorists they are sending from Western Europe into Turkey, into Syria, have become a real threat to them."
"When these countries ask us for security cooperation, then it seems to me there is a schism between the political and security leaderships," Mekdad observed.
The co-operation with Damascus was also confirmed by Spaniards.
"Yes, there have been exchanges of information," a spokesman for the deputy minister for Spanish internal security told WSJ. "Spain has consistently expressed its concern about the dangers posed by these terrorists."
Western governments had no official diplomatic ties with Syria since early 2012, when they closed their embassies in Damascus. Some Western leaders stated that there is no place in Syria for President Assad and that he must step down for the conflict to be resolved.
But apparently for security professionals the threat of Al-Qaeda-affiliated terrorists coming back to Europe from Syria carrying the experience they received in the battlefield is too imminent to consider the political fallout.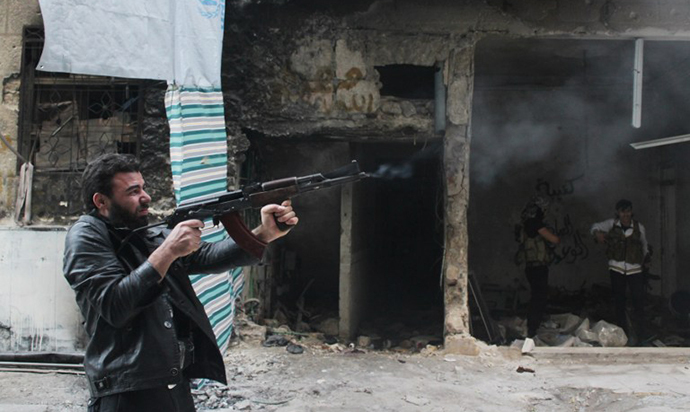 It comes as opposition factions in Syria continue infighting, as an alliance of the West-backed Free Syrian Army, the Al-Qaeda-linked Al-Nusra Front and some other groups is fighting against the Iraq-rooted Al-Qaeda group Islamic State of Iraq and Sham, or ISIS.
The West-backed opposition hopes to get a stronger position ahead of the Geneva II peace conference, which will gather on January 22.
"The regime did a good job of portraying the opposition as radicals or extremists. But now we are fighting Al-Qaeda. The regime isn't," said Aiad Qudsi, the deputy prime minister for the opposition's interim government.
Damascus is coming to the meeting with confidence bolstered by its recent territorial gains at home and the relatively smooth implementation of the chemical weapons disarmament.
At the same time the Turkey-based political opposition remains splintered and is yet to clearly confirm its participation in the conference despite international pressure to do so.
Some in the opposition fear that Western governments may go from cooperating with Syria on security issues to completely abandoning the demand for Assad to step down, which remains one of the key opposition goals for the conference.
You can share this story on social media: