EU to freeze Syrian Central Bank assets Feb 27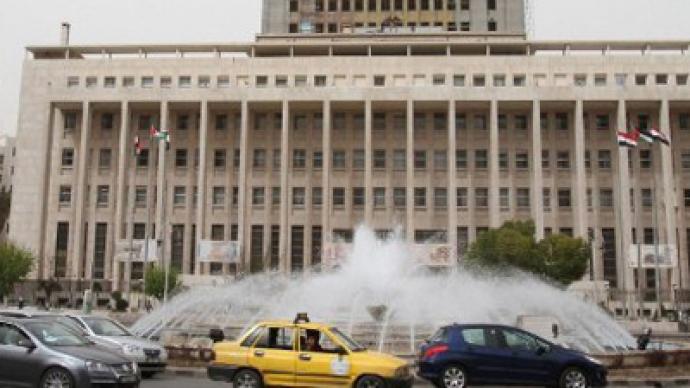 The European Union plans to freeze the assets of the Syrian Central Bank starting next Monday, declared French Foreign Minister Alan Juppe, as quoted by Reuters.
The new sanction will hit Syria the day after the referendum on the new constitution set for February 26. "Starting from Monday, we will take new strong measures, notably a freezing of the assets of the Syrian Central Bank," Juppe announced.The statement comes as the minister is in Tunisia attending the "Friends of Syria" meeting. Another participant in the event, US Secretary of State Hillary Clinton, on Friday called on all nations to freeze Syrian assets and boycott oil from the country.It was also reported that on Monday EU leaders are to discuss a new set of sanctions banning Syrian exports and imports of diamonds, gold and other precious metals.Syria has been the target of a range of sanctions since unrest broke out in the country in mid-March. All in all, the EU has agreed more than 10 rounds of sanctions against the regime of President Bashar Assad, placing asset freezes and travel bans on more than a hundred parties, including companies and individuals.
You can share this story on social media: