Car bomb explodes near Damascus, kills 3 – Syrian TV
Three people have been killed in a car-bomb explosion in a north-eastern district of Damascus, several people were also injured, according to reports on Syrian state TV.
"A terrorist suicide bomber blew up a van in the east of Rukn al-Din neighbourhood in Damascus and preliminary information indicates there are martyrs and people wounded," state news agency SANA reported.
The Britain-based Syrian Observatory for Human Rights also reported that the bombing struck near a military supply center, AFP said. According to their preliminary information, military personnel were among the casualties.
The pro-government al-Ikhbariya channel broadcast a video of the aftermath showing a crater next to a road, about 2 by 2 meters. There was no footage of the remains of a car bomb or of any of the victims, Reuters reports.

A local resident told the news agency that the bombing shattered the windows of nearby shops and houses, and clouds of smoke were rising above the scene.

However, opposition activists said it was not immediately clear whether the explosion was caused by a bomb or a mortar shell.
Earlier in the day, SANA reported at least one young girl was killed in a "terrorist mortar attack" on a compound that contained several schools in the Baramkeh district of the capital Damascus.

A number of students and a teacher were wounded and a building damaged when mortar shells landed on the schools, SANA news agency reported.
Fighting between President Bashar al-Assad's forces and rebels has relocated closer to central Damascus in recent months. On Monday rebels warned they plan missile strikes on government and security sites in Damascus as a part of the campaign they called "Operation Shaking the Fort".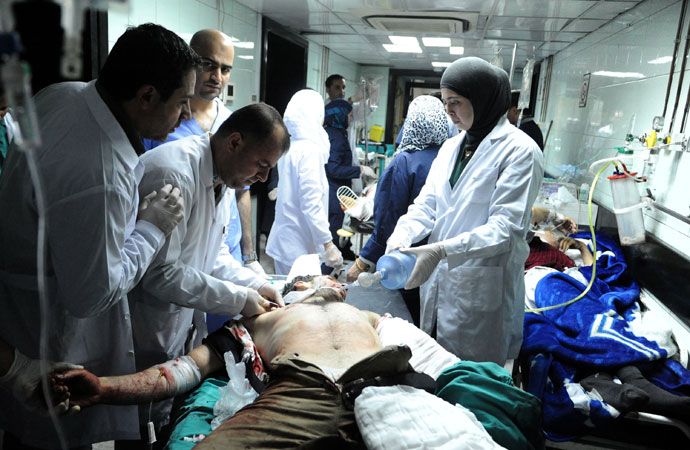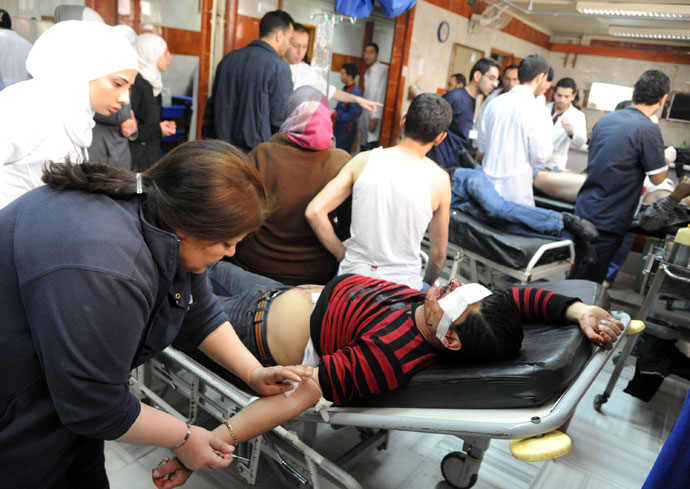 You can share this story on social media: