Blasts bring Aleppo into Syrian fray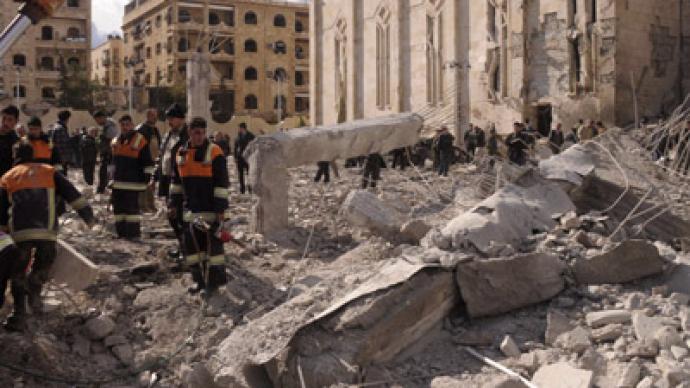 Two explosions have rocked the northern Syrian city of Aleppo, killing 28 people and injuring a further 235, with conflicting reports on the Free Syrian Army's involvement in the attacks.
Syrian state news said that two cars backed with explosives targeted a branch of military intelligence and a security forces base on Friday morning.Television news broadcast graphic images following the attacks numbering civilians as well as members of security forces among the dead. A Syrian TV reporter on the scene said that the explosion targeting the military intelligence compound detonated near a park where children had gathered to enjoy the warm weather.The State channel laid the blame at the feet of armed terrorist groups in the city, calling the blasts an attempt to destabilize Syria.Meanwhile, initial reports following the attack say a spokesperson from the Free Syrian Army claimed responsibility for the attacks. Later statements from the opposition appear to contradict this, accusing Assad's regime of orchestrating the attacks to discredit the opposition and to side step anti-governmental protests that had been planned for Friday.The commercial hub of Aleppo has remained relatively untouched by the 11-month uprisings against Syrian President Bashar al-Assad, but has seen increasing protests and violence in the last couple of weeks.
You can share this story on social media: