Syria succumbs to observer demands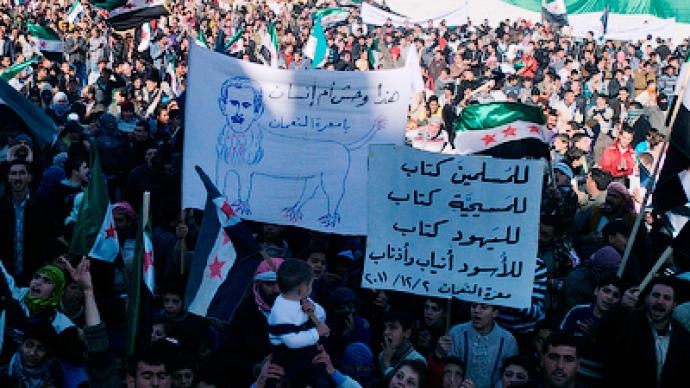 Syria has "responded positively" to Arab League proposals to open the country's doors to foreign observers, says the the country's Foreign Ministry.
On Sunday night, Syrian Foreign Minister Walid Muallem sent a confirmation to Cairo of agreement to host Arab observers in the country, reports the Associated Press citing the Ministry's spokesman Jihad Makdissi.According to conditions previously voiced by the Arab League, Syria must host as many as 500 observers to monitor the ceasefire and development of political situation in the country.The news comes amid heavy political pressure on Syria, with the Arab League putting a number of ultimatums to Damascus, previously expelling the country from its ranks. Following the sanctions introduced against Syria by the US and the UN, the Arab League also threatens President Assad with sanctions that include both political and economical restrictions, as well as a travel ban on 19 Syrian officials.The pressure has been supported by the UN's high commissioner for Human Rights calling for international intervention.The body claims thousands of civilians have been killed during 10 months of unrest.The Russian reaction to the report has been clearly negative. The Russian ambassador to the UN human rights office and other international organizations based in Geneva has doubted the credibility and objectivity of the document prepared by the UN human rights watchdog on the situation in Damascus."The international community often gets unilateral, prejudiced and biased reports about the events in Syria," Russia's Interfax news agency quotes Valery Loshchinin as saying during the discussion at the UNHRC of the independent report  accusing the Syrian authorities of crimes against humanity. "Unfortunately, this is the drawback of this report: it does not reflect the actual situation [in Syria]."Syria's ambassador in the UN has also warned that overseas interference will only deepen the crisis.
You can share this story on social media: