All eyes on Aleppo: Major battle looming?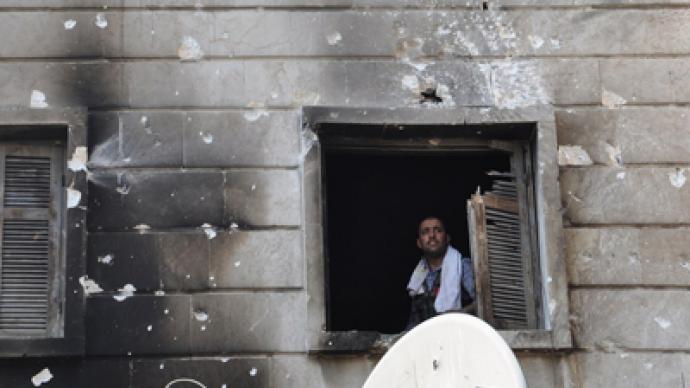 Syria's Aleppo is preparing for a potential major showdown, according to reports pouring from the city and its suburbs.
"We are ready for the mother of all battles," Abu Omar al-Halabi, a commander in the Free Syrian Army, told DPA news agency by phone.Al-Halabi said more than 3,000 rebel fighters from across Syria had joined the 2,500 already positioned in Aleppo since Thursday.His comments come as President Bashar al-Assad's forces are reportedly battering the area, considered an opposition stronghold, using artillery and helicopters, which, witnesses say, hover above the city.Heavy fighting between President Bashar al-Assad's forces and the rebels is also reportedly taking place in the center of the city.The Syrian Arab News Agency (SANA) confirms that government forces have started a major anti-terrorist operation in Aleppo.Many say that the battle for Aleppo, an economic center that is home to 2.5 million people, may be the possible turning point in the 17-month uprising that is sweeping Syria.The clashes in the country's commercial hub flared a week ago, when rebel forces started an all-out assault to seize the city. A witness in the violence-stricken area told RIA Novosti news agency that the insurgents had tried to disrupt defenses, but had failed to do so.According to SANA, the militants had also taken several civilians hostage and were using them as human shields.Syria's Al-Watan newspaper reports that the militants are mostly mercenaries from Arab countries, with connections to the Al-Qaeda terrorist network.Meanwhile, a wave of international criticism has started with regard to the possible military assault on Aleppo. British foreign secretary William Hague said on Friday that it is "an utterly unacceptable escalation of the conflict."The US resorted to even stronger rhetoric, with Victoria Nuland, a spokeswoman for the US State Department, saying that "this is the concern: that we will see a massacre in Aleppo, and that's what the regime appears to be lining up for."
You can share this story on social media: