Symbols of occupant regimes forbidden in Estonia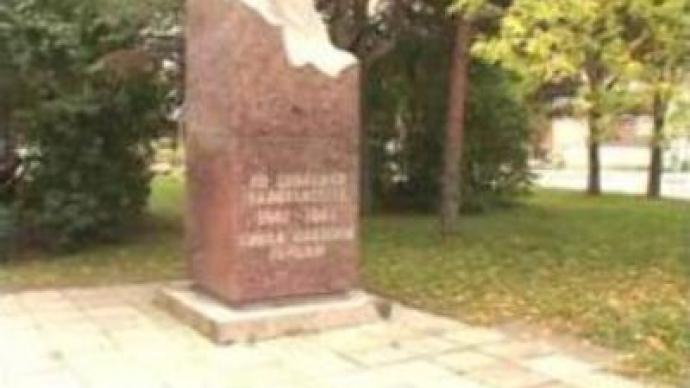 The Estonian government has approved a draft law to impose a prison term for the use of symbols of so-called occupant regimes. Among them are emblems of the Soviet Union, former Soviet republics and the Nazi swastika.
If the draft is approved by the Estonian Parliament, monuments to the Soviet soldiers killed in the fight against the Nazis will be also regarded illegal as they bear many symbols of former the USSR.The move follows the recent approval of a bill "on forbidden constructions" – considered to pave the way for the dismantling of the Soviet Soldier monument in central Tallinn.
You can share this story on social media: