Swine flu closes first school in Russia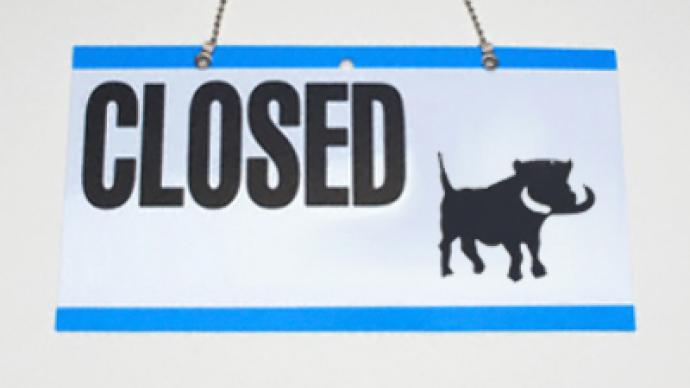 A school in Murmansk region in Russia's Far North has become the first in the country to be closed for quarantine due to swine flu.
Nineteen third-graders from School No.1 in the town of Murmashinsk are infected with Н1N1 virus, Elena Mikhailova, Deputy Head of consumer watchdog Rospotrebnadzor in Kolsky district, told Interfax news agency. The father of one of the sick girls is also confirmed to have swine flu.
The authorities made a decision to put the institution on quarantine on Wednesday.
"No severe forms of the disease have been detected. Many kids are being treated at home – they have light forms of the disease. About eight students are still in the hospital in a state of moderate severity. The boy who brought the virus from Turkey has already left the hospital. He feels well," Elena Mikhailova said.
The pupils contracted the decease from their classmate, who went to Turkey on holiday with his dad from August 25 to September 6.
The boy, who felt sick, saw to the doctor on the next day after his arrival, but despite the existing instructions of the Medical Service that demand putting students returning from countries prone to influenza on quarantine, the local pediatrician issued a certificate stating that the child was healthy. So he went to school the next day.
"On September 17, he was hospitalized in a moderate condition. He had a fever a few days before that, and on September 18, we got the first test results suggesting he had swine flu," Gennady Onishchenko, Russia's Chief Medical Officer of Health, said.
After the doctors examined the children who had contact with the boy, nineteen of them were suspected of being infected.
"The examination revealed that the prescribed medical observation in the school has not been conducted formally, with no measuring of body temperature. It became possible because of
an irresponsible attitude to their main duties by the Director schools, medical personnel of the Murmansk region and the lack of control from health authorities, who gave instructions, but didn't control their execution," Russia's Chief Medical Officer of Health said.
He also said that all children feel well at the moment, adding the situation didn't have more serious consequences because the circulating influenza virus has not yet acquired the status of a pandemic of dangerous proportions.

The results of the medical investigation in the Murmashinsk school will be sent to Russia's General Prosecutor's office.
You can share this story on social media: