Seawater leak shuts down Swedish nuclear reactor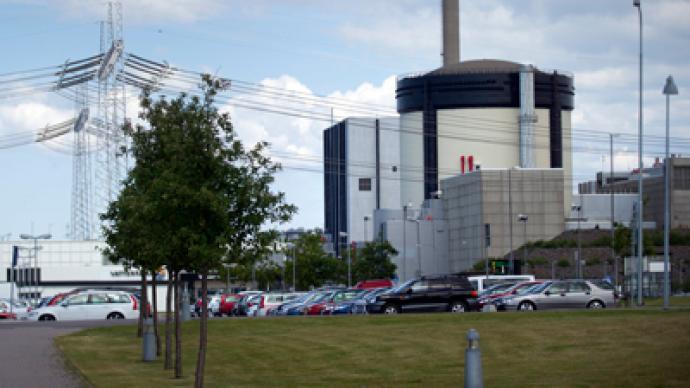 Swedish authorities have ordered the shutdown of a reactor at its largest nuclear power plant near Gothenburg following a seawater leak. The leak is the latest in a string of similar incidents that have plagued the Swedish nuclear industry.
"There is no safety problem" at Reactor 4 of the Ringhals plant, nuclear authority inspector Jan Gällsjo told the national TT news agency. However, the presence of saltwater in the pressurized water system is an irregularity that needs to be repaired, Gällsjo added.The Ringhals power station is located on Sweden's southwest coast near Gothenburg, the country's second largest city.Earlier this month, the Radiation Safety Authority ordered the shutdown of reactor O2 at the Oskarshamn plant due to safety concerns, the Local reported. Several days later, an investigation found cracks in two of the 10 pools in which nuclear waste is stored. Nuclear waste management contractor SKB was ordered to review security and safety requirements before the reactor can be brought back online.A report published in October by environmental organization Greenpeace heavily criticized safety conditions at Sweden's nuclear plants."We are killing off the myth that Swedish nuclear power is safe. Swedish power plants are old, have great security risks, there is a lack of both personnel and skills and a large number of incidents are occurring," said Rolf Lindahl, one of the authors of the report.The plants, which were built in the 1970s and 1980s, are being pushed to create more energy, which is putting a strain on the facilities. Rather than taking steps to guarantee the safety of the aging stations, plant operators seem to be motivated by "financial gains," Lindahl said.The Ringhal station had been slammed earlier for not having sufficient protection against earthquakes and floods, according to the report. It now seems that the Forsmark and Oskarshamn plants face the same threats from natural disasters.Security against terrorist attacks is also lacking, the report explained. During a protest in October aimed at drawing attention to the security issues, Greenpeace activists managed to infiltrate the Ringhal and Forsmark plants, spending the night evading security. They were only discovered when Greenpeace informed the media the next day.Recent studies found that Swedes have become more negative towards nuclear energy, particularly since the Fukushima Daiichi nuclear disaster in Japan. According to a survey carried out by the SOM Institute at Gothenburg University, 44 percent of Swedes favor phasing out nuclear power, either immediately or at the end of the lifespan of the current plants. Only 35 percent were in favor of expanding the use of nuclear energy.The division in Sweden over the future of nuclear power echoes the controversy in Germany, which has committed to phasing out nuclear energy completely by 2022. Unlike Germany, where nuclear power accounted for 17.7 percent of national electricity production in 2011, Sweden's 10 reactors contributed around 35 to 40 percent, according to the IAEA.
You can share this story on social media: