Swedish Pirate Party targets banks over WikiLeaks blockade
Published time: 18 Dec, 2012 08:28
Edited time: 18 Dec, 2012 12:28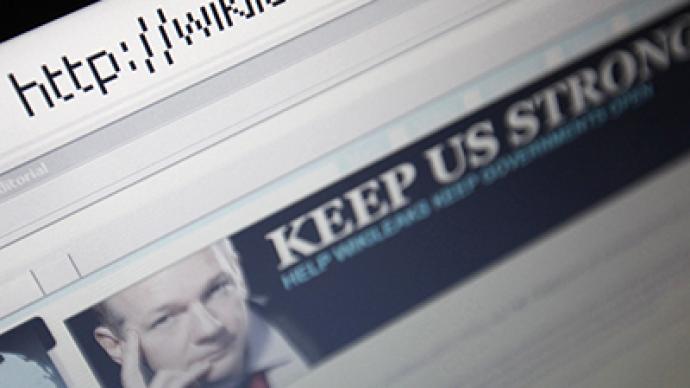 The Swedish Pirate Party has filed a complaint against the country's banks over their involvement in the financial blockade of the controversial whistleblower site WikiLeaks.
­International payment companies refused to process donations to WikiLeaks in December 2010 after the site published confidential diplomatic cables from US embassies around the world.
The Swedish Pirate Party, which holds two seats in the European Parliament, has urged authorities launch a probe into the country's banks. They claim the banks' participation in the blockade violated their customers' right, as well as Swedish law.
The complaint to the Financial Supervisory Authority, Sweden's financial regulatory agency, was filed on Monday, local media reported.

"We believe it is worrisome that companies like Visa and MasterCard have so much power and can decide how we spend our money. You should be able to donate to any organization you want as long as it is within the law," Pirate Party leader Anna Troberg told the Dagens Nyheter newspaper.
The party has criticized the financial blockade as the precedent to serious threats to freedom of expression, complaint author Erik Lönroth said.
Swedish financial authorities will investigate the case and determine whether it has grounds to intervene, said Johan Terfelt, head of the Financial Supervisory Authority's department for payment service.

"The law states, that if there aren't legal grounds to deny a payment service, then it must be processed," he said.
WikiLeaks says it lost about 95 percent of cash inflow after the blockade was imposed, shrinking its financial reserves and reducing its ability to publish new material. It blamed the US for the measure, which it called both 'extrajudicial' and 'immoral.'
On Sunday, WikiLeaks announced an initiative aimed at beating the blockade: The Freedom of the Press Foundation will use donations to crowdfund journalism and transparency organizations. Donors may choose which organization they want to fund, out of a list that currently includes WikiLeaks.