'Ungoogleable': Sweden removes term after pressure from Google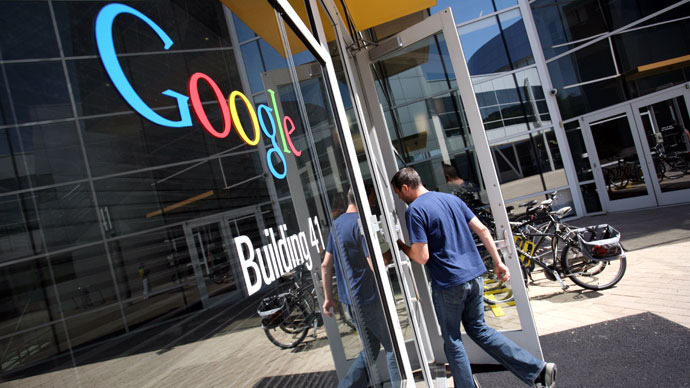 Sweden's Language Council for the first time decided to remove a word from its 2012 annual list of new words following pressure from Google, as the US search engine giant feared falling into the trap of becoming a generic trademark.
Google asked for the definition of the new Swedish term 'ogooglebar,' – meaning something that you cannot find on the web with the use of a search engine – to be amended to refer only to searches performed using Google's own service, according to the Council.
The Language Council failed to comply, and decided to remove the word altogether after a prolonged legal debate.
Google's lawyers "tried to influence our way of defining the word," Language Council head Ann Cederberg told Sveriges Radio. "It's not just about our definition of the word; we also tried to describe how users define the word and Google had opinions about that."
Cedenberg admitted that the debate with Google took "too much time and resources," and that even though the word was removed from the list, it still exists in Swedish language and nothing can stop people from using it.
"It's the users of the language who decide if it will remain," she said. "So if the word exists, use it if you want. That's something Google can't decide."
She also contradicted the claims that Google censored Sweden. Instead, Cedenberg argued that the idea behind the decision to remove the word was to trigger a debate. "We thought it would be useful to start talking about this; we have nothing to lose," she told TT news agency.
Google has taken up the fight to protect its brand from becoming a generic trademark like Zipper, yo-yo, aspirin, Kleenex, Band-Aid and others, the Verge news website suggested. Companies can lose their brand if consumers start treating the name as an everyday word, and stop associating it with a specific brand.
Earlier in May 2012, Arizona man David Elliott sued to have 'Google' be declared a generic word that means "search on the Internet," and to have Google's trademark cancelled.
Elliot's attempt came after a court ruling that forced him to give up more than 750 website names, such as 'googlegaycruises.com' and 'googledonaldtrump.com.'
You can share this story on social media: