Survivors remember victims of 2004 Tsumani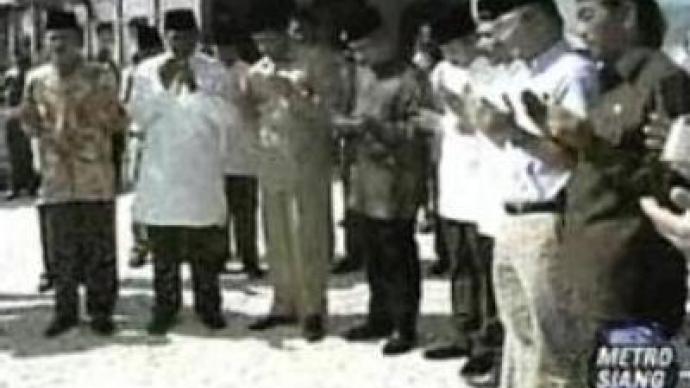 In Indonesia, people have marked the 2nd anniversary of the devastating tsunami that caused huge waves leaving 230,000 people dead. Survivors and mourners in the worst-hit Aceh province laid wreaths and visited mass graves.
On December 26, 2004, the magnitude 9.0 earthquake ripped apart the ocean floor off Indonesia's Sumatra Island.That spawned giant waves that fanned out across the Indian Ocean at jet-speed, killing people in a dozen countries and leaving millions homeless.Two-story high walls of water swept entire villages to sea in Indonesia and Sri Lanka, submerged luxury resorts and fishing communities in Thailand and destroyed thousands of homes in India.
You can share this story on social media: