Helpless victims of womb-for-rent business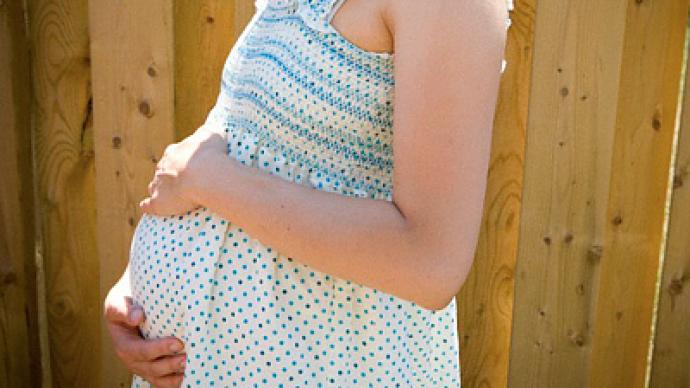 Surrogacy is illegal in many countries, however in Russia it is allowed on commercial basis. While for millions of couples it is the only chance of ever having their own baby, the practice is full of legal caveats, which can end up with tragedies.
Anton was brought into the world by a surrogate mother. The boy has a rare and incurable genetic disease. The first photos of him made him an orphan, as his genetic parents refused even to hold him."They simply threw him out – like a defective kitten – and picked a healthy one!" says oncologist Natalia Benova.While his healthy twin brother enjoys family life, Anton has no one but hospital staff helping him to survive. The boy's surrogate mother also disappeared, soon after the delivery."It's parents' responsibility to take care of their children. If such a child is in an orphanage, they should pay alimony, about 25 per cent of their income. It's a pity that this norm of law is not implemented duly in our country," says lawyer Konstantin Svitnev, who specializes in family and reproductive cases.Little Anton's story is just one of the shocking examples of shortcomings in the Russian family code that seeks to regulate surrogacy in the country. "In our modern world the idea of surrogacy is sometimes distorted. It can even be used to avoid the hardships of pregnancy and to preserve the beauty of a body. Society is spoilt. 'I am rich so I can buy a surrogate and then get a nanny to bring the child up.' That's emasculating the idea of humanness and turns surrogacy into a business," says Doctor Aleksandr Trukhan, head of a palliative care department."Renting a womb" costs $20,000 to $30,000. The attitude towards surrogacy in Russia is divided, so many women do not want anyone to know their baby is being carried by another woman. Often neither those who pay nor the surrogate want to admit their involvement in the process.However, once the deal is sealed, the sides become entangled in a legal and moral knot. Blackmail haunts intended parents while a surrogate mother's greatest fear is not being paid. Most of them, like Zinaida Rakova, see surrogacy as the solution to financial misery. "We had no other choice. We lived at my mum's place – nine people in 46 square meters," she explains.Zinaida, a mother of two, hoped giving birth for money would allow her buy an apartment for her large family. Halfway through the pregnancy, the genetic parents demanded she terminate. They had shopped around, and their "backup" was bearing twins."The biological father sprawled out in front of me in an arm chair and almost laughed when he was saying, 'Don't you understand? We need neither you nor the baby,'" Zinaida recalls.Zinaida refused. She still hoped they would accept the baby, but instead ended up with no payment and an addition to her family."Problems can occur only when you deal with some mediator that comes from nowhere or want to find a surrogate through the internet," Konstantin Svitnev says.To little Anton, these legal details are cold comfort. The question is whether he will ever want to know who his real parents are and why they treated him as a commodity.