Supermarket savvy and speeding ticket exempt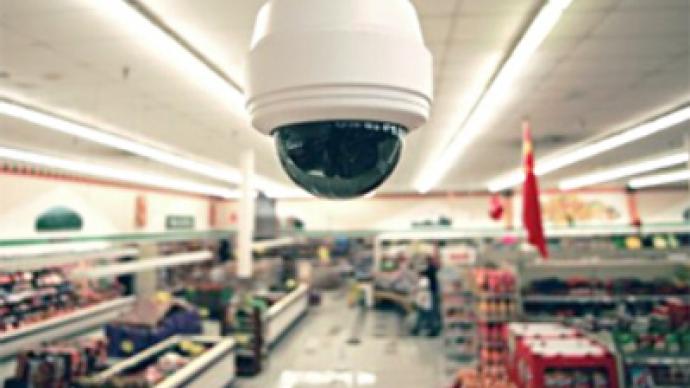 Supermarket "sat navs" and systems that "smile" when you drive within the speed limit: Are modern technologies making life easier and less dangerous, or is "Big Brother" taking over and watching our every move?
Pensioners looking baffled to why the tomatoes have been replaced by a can of baked beans in their local supermarket may be a thing of the past in the UK, as satellite navigation gadgets are planned to be available to shoppers, "unobtrusively" designed to "make life easier" for shoppers, particularly the elderly and disabled.
The government-funded research is being carried out at Aberdeen, Newcastle and Nottingham universities, where scientists have been working on a device similar to satellite navigation systems in cars, to help people find their way around supermarkets and locate the item they are searching more quickly and easily.
The "sat nav shopping device" will utilize both the latest mobile phone location coordinates and a global positioning system and is part of the government's initiative to develop technologies that will assist the elderly and patients suffering with dementia to live more independent lives. Other technologies include kitchens full of an assortment of hidden sensors, electronics and projectors aimed at aiding the more vulnerable and incapable to be able to use their kitchens. A gadget is also being developed that, once placed on an Alzheimer's patient, will track them if they become lost. According to Paul Watson of Newcastle University:
"Many older people lack the confidence to maintain "normal" walking habits. This often leads to worries about getting lost in unfamiliar, new or changing environments."
When asked about her views on the sat nav shopping device, pensioner Debra Hughes from Birmingham feels somewhat indifferent:
"It sounds like a big waste of time and money to me. What would be a better solution is if they didn't move the stuff around in the first place."
78-year-old Brian Jones from Chester would be willing to try the product. He commented:
"Satellite navigation has proved to be a great success in cars so why can't it be in the supermarket aisles?"
Whilst the core purpose of these new and innovatory products is to create a safer and uncomplicated environment, some feel they are at the same time creating a civilization that is increasingly being watched and controlled by technology.
One particularly "controlling" new piece of technology and one that many believe to be an example of state interference and Big Brother literally jumping into the driving seat, is the "Intelligent Speed Adaptation System (ISA) which would prevent motorists from driving over the speed limit and theoretically put an end to speeding tickets. The ISA system is to be given a six month trial on a fleet of cars, a black cab and a bus in London and through sophisticated electronics linked to an onboard digital map and satellites, will "tell" the car the speed limit of any stretch of road and prevent the engine from going any faster.
The technology has been made by the British division of the Dutch company "Technolution" and each trial unit costs £400,000 to develop. When the device is in "advisory mode" the screen shows a smiley face if the car is traveling within the speed limit and a frowning face if it is going too fast. When put into "voluntary mode" the car is impeded from breaking the speed limit.
Although the ISA technology has been condemned for its capacity to hinder motorists instead of aiding road safety, specialists from the Transport for London, the group who are carrying out the experiment, believe the "Intelligent Speed Adaptation System" will reduce car accidents by approximately 10%. Chris Lines the head of Transport for London commented:
"This innovative technology could help any driver avoid the unnecessary penalties of creeping over the speed limit and will save lives."
Drivers in the UK are divided on their views of ISA technology, some seeing it as an unnecessary tool that will only lead to frustration. David Tilley, who regularly drives in the capital, believes that by having your speed curbed robotically deprives motorists of freedom and is just another illustration of the government's infringement on privacy. Tilley said:
"Occurring speeding tickets is an intrinsic trait of driving and having a face frowning away at you on the dashboard if you go one mile an hour over the limit would ultimately lead to many irritated drivers."
Paul Biggs, of the Association of British Drivers spoke of the impracticalities of a speed monitoring device:
"The problem is that speed limits are often unrealistic and slow traffic unnecessarily. At other times, this system could encourage motorists to travel right up to the speed limit when it is not safe to do so."
Like with the new technology that proposes to give shoppers a less stressful shopping experience, a device that can control the speed of a moving car is a highly commanding and controlling piece of equipment, and whilst speeding tickets may become a thing of the past for motorists, with satellite navigation available in supermarkets, fines for speeding shopping trolleys may be next in line.
Big Brother, it seems, is beginning to watch over us in more ways than one.
Gabrielle Pickard for RT
You can share this story on social media: