'Superman' and four best snipers in All-NBA first team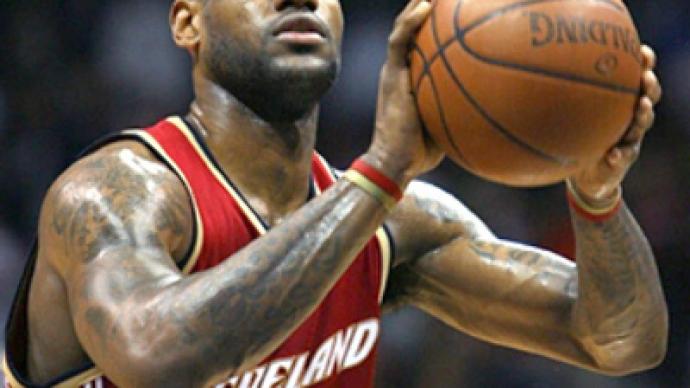 American sportswriters and broadcasters have chosen the All-NBA first, second and third teams, with LeBron James making the top of the bill by unanimous decision.
The Cleveland Cavaliers star was listed on every ballot of 122 sportswriters and broadcasters who regularly cover the league.
This season King LeBron scored 28.4 points on average and led his team to a franchise-best regular-season record and a pair of playoff sweeps of the Detroit Pistons and Atlanta Hawks.
Los Angeles Lakers star Kobe Bryant (26.8 pts) finished second, making the first team on 119 ballots.
2009 NBA Defensive Player of the Year Dwight 'Superman' Howard of Orlando Magic also saw his name in the list, while the best sniper in NBA Dwayne Wade (30.2 pts) of Miami Heat as well as Dirk Nowitzki (25.9 pts) of the Dallas Mavericks rounded out the first team.
The Portland Trail Blazers' Brandon Roy, New Orleans Hornets' guard Chris Paul, Tim Duncan of the San Antonio Spurs, Paul Pierce of the Boston Celtics and Houston Rockets' center Yao Ming formed the All-NBA second team.
The third team consists of the Denver Nuggets' Chauncey Billups and San Antonio's Tony Parker playing guard, Denver's Carmelo Anthony and the Lakers' Pau Gasol as forwards, and Shaquille O'Neal of the Phoenix Suns in center.
You can share this story on social media: