Summit in New Delhi: Russia and India willing to strengthen ties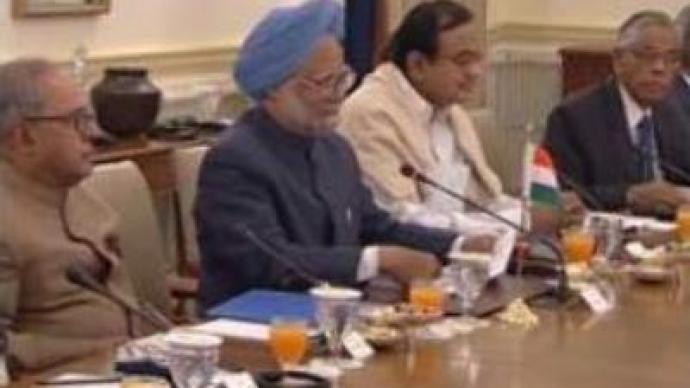 The 2-day India-Russia summit in New Delhi has made the headlines of most local newspapers. The media greeted the outcome of the top level talks pointing out the importance of the nuclear and defence contracts signed.
The second day of President Putin's official visit to India coincided with the Indian national holiday – the Republic Day.The celebrations were highlighted by a magnificent and very illustrative parade to which President Putin was invited as Chief Guest of Honour.This is not a mere coincidence, considering that a good part of the displayed military equipment originates from Russia.Russian T72 tanks were followed by launchers of the jointly developed Brahmos cruise missile – the only supersonic missile of this kind in the world. A combat aviation display culminated the event, with jet fighters MIG29 and SU37 performing aerobatics and drawing applaud from spectators. Indian defence expert Dr. Arun Mohanty says Moscow is far ahead of its rivals on the Indian arms market:
«75 % of Indian army, 75 % of Indian Air Force and almost 80% of Indian navy are equipped with Soviet-made and Russian-made arms. And over the last 30 years our overall arms deals topped some 35 billion dollars.»
According to him, in recent years the once forsaken military co-operation has been fully restored, and even more. Some local experts say today India and Russia have a new type of defence co-operation: not simple buyer-seller relations, but an equal partnership. However, speaking about advanced technologies, Russia still has something to contribute to India's regional race with Pakistan and China. For his part, President Putin said he hopes the next 2 years will see Russia and India developing closer ties.Russia's president has also awarded Russian state medals to three Indian intellectuals who promoted friendship between the two countries in India.
"The people of our two countries have always shown an immense ability to understand each other, to absorb spiritual values so different – those of the East and those of the West. And intellectuals have always played a particular role,"
Vladimir Putin said at the ceremony.
You can share this story on social media: