Sukhumi Memorandum calls to recognise independent Abkhazia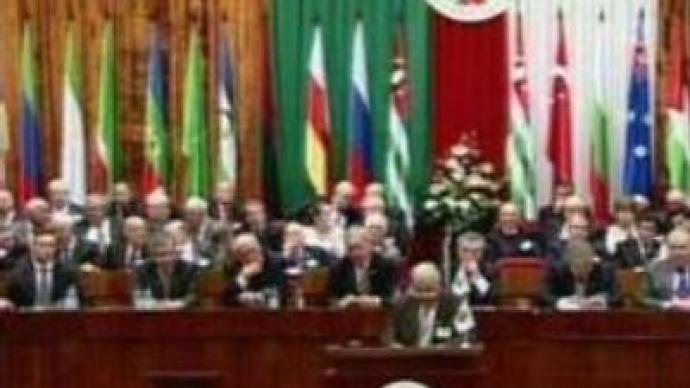 The three-day World Congress of the Abkhaz Diaspora is continuing in Sukhumi. A memorandum has been signed calling all world nations to recognise the Abkhazia's independence.
The V World Congress of Abkhaz people has gathered over 300 participants from 32 countries, including France, Germany, the U.S. and even Australia. There are also delegations from the breakaway republics of South Ossetia and Transdniester. Abkhazians immigrants have responded to the call of their land's leadership and came to Sukhumi to talk about Abkhazia's future. The event kicked off in the capital's Central Park. In silence, people laid flowers to commemorate thousands who died in the Georgian-Abkhazian conflict of the 1990s.Later they moved to the local Congress Hall. Many issues were discussed, in particular, ties between the Abkhazian diasporas worldwide. But one issue was clearly topping the agenda.
"Abkhazia is resurrecting,"
said Sergey Bagapsh, President of Abkhazia.
"We're building an independent democratic state. The matter of our independence is unquestionable. We've chosen our path and will not turn away from it. I believe the international community will eventually recognize the results of the 1999 referendum."
It's been 13 years without war, but also 13 years with no certainty about their status. Abkhazia's fight for independence has been relentless, but so far unsuccessful. And 30 delegations from different corners of the planet have come here with one goal. They want their voices to be heard.
You can share this story on social media: