Sukhoi training jet crashes during test flight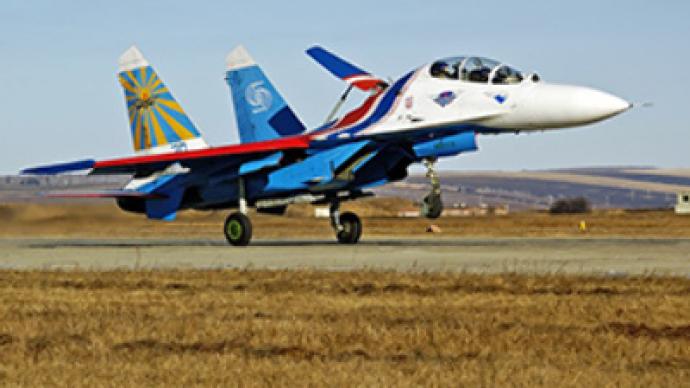 A Su-27UB fighter jet has crashed in Russia's Far East while it was being tested after having just been repaired. Both pilots ejected in time and were not harmed in the incident.
The Sukhoi aircraft crashed some 500 meters away from the Vozdvizhenka air base in Primorsky Region. It was its first flight after scheduled maintenance, Air Forces spokesman Lieutenant Colonel Vladimir Drik said.
Both pilots survived the crash and are now being given a medical examination. No ground structures were damaged in the incident.
A military investigative commission has arrived at the base to study the crash site and question witnesses. Preliminary reports point to a technical failure as the most likely reason for the crash.
The Su-27UB is a two-seater training version of the Sukhoi fighter jet. It has been in production since the mid-1980s. Russian Air Forces have more than 400 such aircraft in service.
You can share this story on social media: