Television station turns down suicide's snuff show offer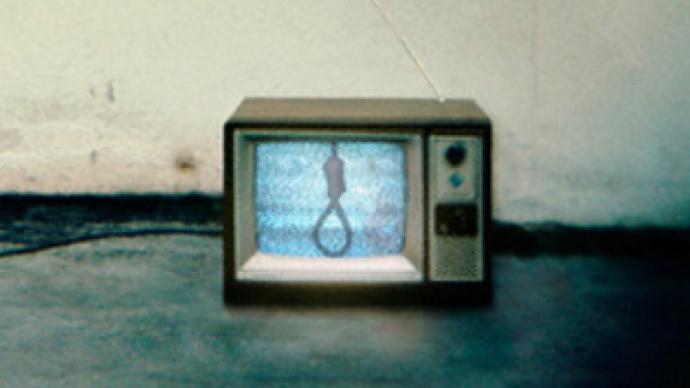 A Ukrainian man suffering from tuberculosis offered to kill himself on television for money to provide for his family. The station refused the offer, but the man went on to kill himself regardless.
The story took place on September 15, Russian website Regions.ru reports. A 39-year-old man approached a television station in the Ukrainian city of Melitopol and said that he would hang himself before cameras for money. The staff turned down the proposal and immediately called the police.
Before the police arrived, however, the man had disappeared from their office and could not be found.
Later, on the same day, the police received a call from the director of a tuberculosis hospital who said that hospital personnel had found the body of a patient who had hanged himself in a park. The patient had left a suicide note in which he asked his family – parents, wife and three children – to forgive him.
You can share this story on social media: