Suicide lorry bomber kills 27 in Iraq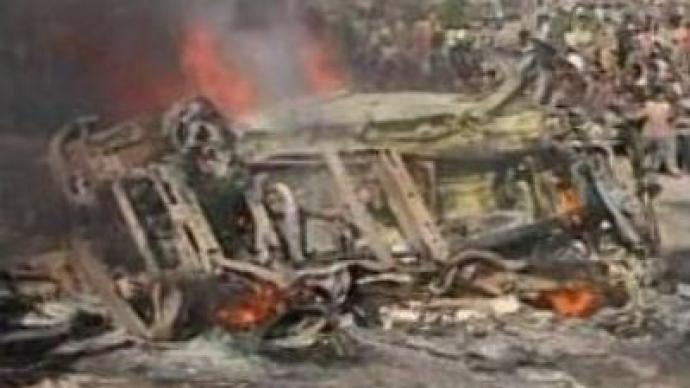 A suicide lorry bombing in the Iraqi city of Ramadi has killed at least 27 people and injured more than 30. Local police say the lorry was driven into a police checkpoint in the western part of the city, and the bomb detonated.
Several policemen are among the victims. The bombing happened in a densely populated district, and the explosive reportedly released chlorine gas into the atmosphere.Nearby buildings were heavily damaged and rescuers continue to search the rubble for further casualties.Meanwhile, a journalist from a U.S. funded broadcaster, Radio Liberty, has been found dead in Baghdad. 50-year-old Khamael Muhsin is reported to have been shot in the head. She had been working for the Arabic service since 2004, and went missing on Tuesday.Khamael had received threats before. Her body was found in the western outskirts of the city.Iraqi police are investigating the circumstances of her death.Jeffrey Gedmin, the broadcaster's president, said she was a courageous reporter who wanted the best for her country, and believed the people of Iraq deserve a peaceful and prosperous future.
You can share this story on social media: