Suicide bombings in Afghanistan kill 11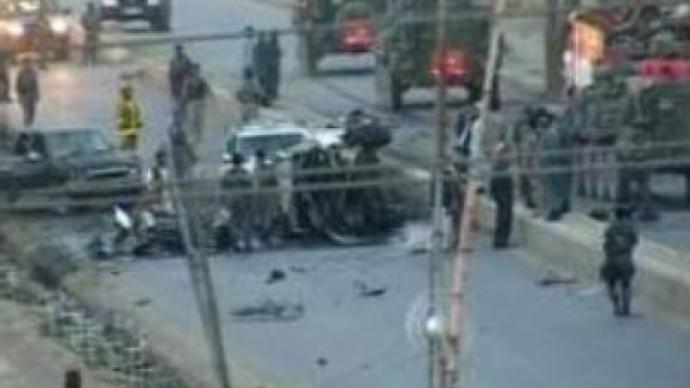 Eleven police officers were killed and a government minister was wounded in a series of suicide bombings in Afghanistan on Thursday. The authorities claim it is the Taliban who are responsible for the attacks.
Information Minister Karim Khuram suffered facial injuries, when a bomber rammed a car full of explosives into his vehicle. The governor of Kandahar was injured and three civilians killed. Besides, ten police officers were also killed in separate blasts. Four were blown up in their vehicle, with six other officers killed while trying to carry away the bodies.
You can share this story on social media: