Suicide bomber kills 20 in Iraq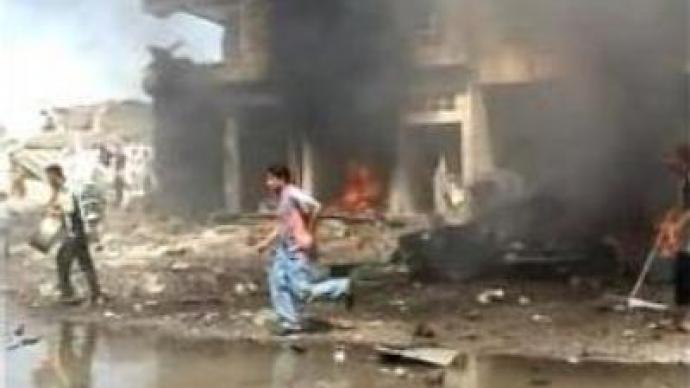 A suicide bomber has killed 20 people and at least 30 are reported wounded. The bomber, wearing an explosives belt, blew himself up inside a coffee shop east of Baghdad on Wednesday morning.
The blast hit a restaurant in Mandali, a place located near the Iranian border.The incident follows a series of explosions in Iraq. The latest and the deadliest happened overnight. A truck bomb exploded in a crowded market in a flashpoint Baghdad district, killing at least 24 civilians and wounding dozens more in the first mass casualty attack in the capital in two weeks.The blasts came as Prime Minister Nouri Al-Maliki called for national unity in a speech marking a year since he formed his fractious coalition government.
You can share this story on social media: