27 killed after suicide car bomb strikes Shiite pilgrim procession in Iraq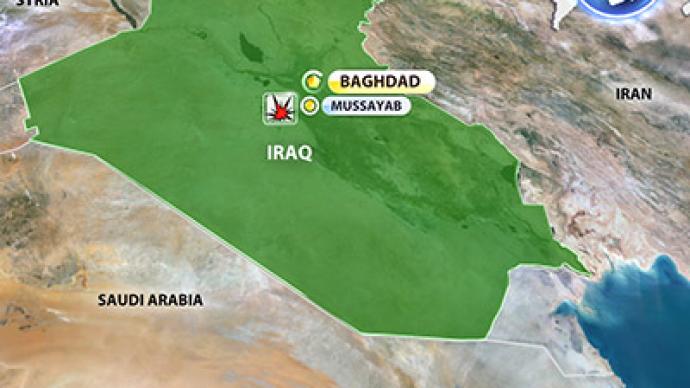 A suicide car bomb has killed 27 Shiite pilgrims in Iraq. Several children were among the victims.
The bomb struck a gathering of the pilgrims in the town of Mussayab, about 60 kilometers south of Baghdad. The pilgrims were returning from the holy city of Karbala to commemorate the Arbaeen.
The victims were in the process of changing buses on their way to other destinations, according to police.
At least 60 people were wounded in the blast.
"The explosion shook the whole block and smashed the windows of my house,'' nearby resident Ibrahim Mohammed told AP. "I ran to the scene of the explosion only to find charred bodies and burning cars. There were women screaming and searching for their missing children.''
Shiite pilgrims are often targeted by Sunni insurgents during Shiite religious events.
Despite the known danger, 21-year-old Zaid Mohammed chose to walk to Karbala from a nearby city to show his deep respect for Imam Hussein – the revered Shiite saint for whom the religious commemoration is held.
"All the people came here to show their gratitude and appreciation for the sacrifices made by Imam Hussein while fighting injustice,'' he said. "We have decided to confront all the security risks that we might face on our way to Karbala.''
Thursday's attack came after Iraqi authorities ordered the release of 11 women facing criminal charges and pledged to transfer other women prisoners to jails in their home provinces.
The move appeared to be addressing a major demand of protesters during a wave of demonstrations by the country's Sunni minority against the Baghdad government.
You can share this story on social media: