Suicide bomb attack kills Shi'ite pilgrims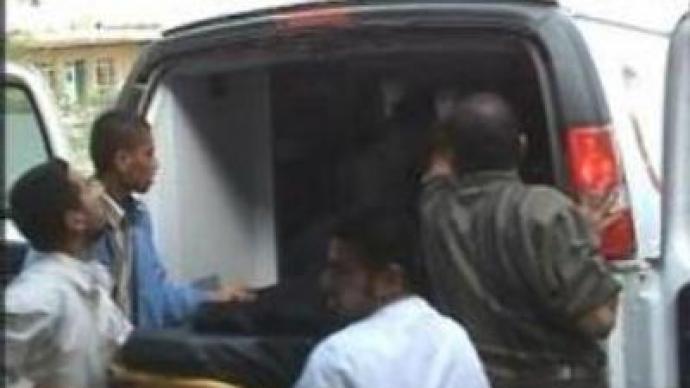 At least 115 people have died and 120 others have been wounded after 2 suicide bombers blew themselves up in a crowd of Shi'ite pilgrims in Iraq. It's the latest in a series of bloody attacks.
A group of Shi'ite pilgrims was heading to a shrine in the holy city of Kerbala when a double suicide bomb attack claimed dozens of their lives. The attacks, which came just over a year after the bombing of a Shi'ite shrine in the city of Samarra, are among the deadliest in the 4-year war. U.S. forces also suffered their largest loss in weeks – 9 U.S. troops died in 2 bomb attacks north of Baghdad. These are just two incidents marking a rise in sectarian violence. Thus, a blast at a market in Baghdad on Monday – killed 26 and wounded more than 50. Eighteen Shi'ite policemen were kidnapped and killed by Sunni militants. Also, 41 students died in a suicide bombing at Baghdad University just over a week ago. The attacks intensified after U.S. and Iraqi forces launched a security crackdown in the capital 3 weeks ago. It's part of George Bush's new Iraq strategy, launched in January. It involves the deployment of 21,000 extra troops to Iraq, where some 140,000 are already fighting.Meanwhile, according to officials in the Pentagon, U.S. military commanders in Iraq say as many as 30,000 extra troops could end violence there.
You can share this story on social media: