Russian nuke subs to patrol southern seas for first time since Soviet era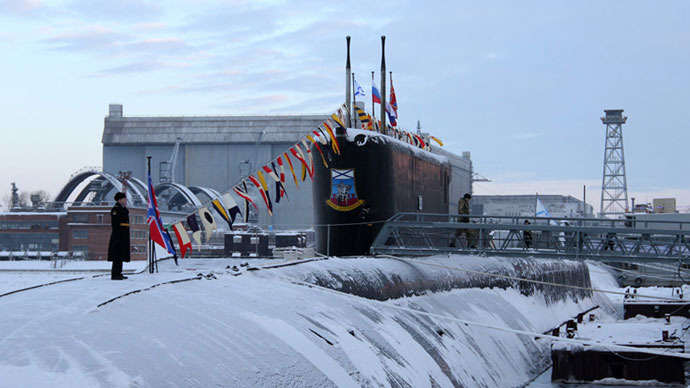 Russia is planning to deploy nuclear ballistic missile submarines to the southern seas for the first time since a 20-year break that followed the collapse of the USSR, sources told Russian media.
Starting from 2014, Russia is going to expand its strategic submarine patrol area of the World Ocean, a source in the Russian General Staff told Itar-Tass agency. The statement comes as the Russian Northern Fleet – the country's most powerful – is celebrating the 80th anniversary since its foundation in 1933.
Once the nuclear-powered Borei-class submarines are put into service, the Russian Navy "will not only continue the patrolling of the Arctic, Atlantic and Pacific Oceans," but also return to the regions in the southern hemisphere which were patrolled by Soviet subs until the dissolution of the USSR in the 90s. 
"This would serve to solve the tasks of strategic nuclear deterrence not only across the North Pole but also the South Pole," the source pointed.
Former Chief of Naval Staff, Admiral Viktor Kravchenko, said that if there is a necessity to launch missiles across the South Pole, "it is technically possible" to do so.
Russia's first and head Borei submarine, the Yury Dolgoruky, was put into service in January this year. By the end of 2013, the Russian Navy will receive two more vessels of the class, the Aleksandr Nevsky and the Vladimir Monomakh, which are currently undergoing sea trials.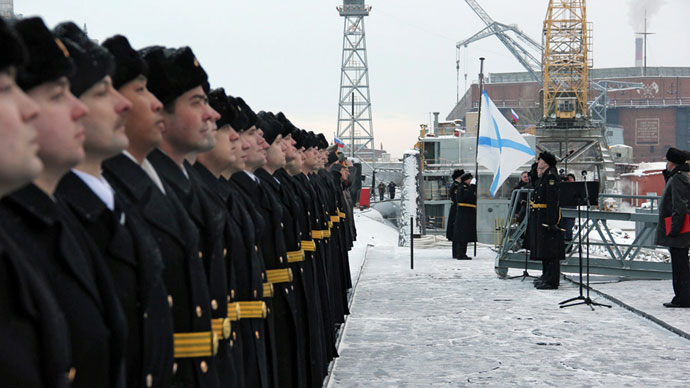 A Borei-class undersea boat is a state-of-the-art 170-meter long vessel which is capable of carrying 16 Bulava SLBMs, has a crew of 107, including 55 officers, can dive to a depth of 450 meters and has a submerged speed of about 29 knots (54 km/h). The sub can spend up to three months in autonomous navigation and, thanks to the latest achievements in the reduction of noise, it is almost silent compared to previous generations of submarines. 
Construction of the first missile carrier – the Yury Dolgoruky – is approximately estimated at around US$770 million, while other submarines of the class are believed to cost less.
It is planned that by 2018, the Russian Navy will have eight Borei vessels, which will form the core of the country's strategic submarine fleet.
Apart from Boreis, the Navy will receive seven Yasen-class nuclear powered multipurpose attack submarines. The design is comparable to the US Seawolf class submarine in terms of purpose and characteristics. The first ship of the series, Severodvinsk, was launched in 2010 and will be put into service by the end of 2013, Russia's Deputy Defense Minister Yuri Borisov said earlier.

You can share this story on social media: