Student turns escape from communism into videogame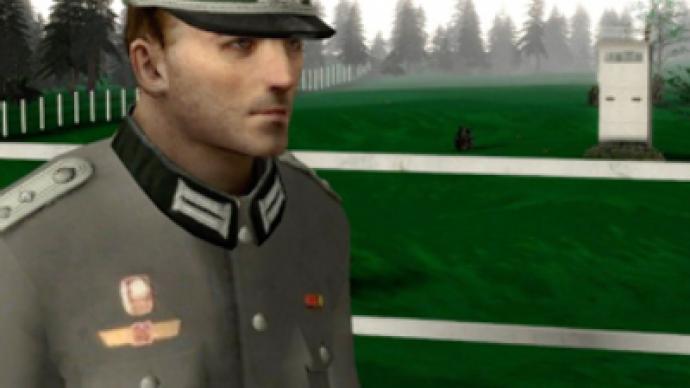 A German media arts student has created a computer game where players take on the roles of border guards of Eastern Germany in 1976 and fugitives trying to cross over into the West.
The shooter game called 1378 (km), in a reference to the exact length of the border between Eastern and Western Germany, was developed by 23-year-old Jens M. Stober. It is a commemoration of the 20th anniversary of the country's unification, reports Spiegel. The game is set in 1976, the year with the largest count of people killed while trying to cross the border.
Up to 16 players can participate in the match, with the fugitives' sole objective to survive and cross the border. The guards on their turn may shoot the violators or try to detain them. They can also switch sides and become fugitives themselves.
Unlike usual shooter games, Stober's work carries a moral message. The guard players who decide to kill opponents are shown their characters commemorated by the contemporary authorities, but then they face criminal charges in the year 2000.
Stober used engine of the popular computer game "Half-Life II" for his work. The maps are based on real-life landscapes he recreated from satellite photos. As the game is played, short text messages give historical details, like where exactly it is taking place and what jail terms fugitives will be given if caught.
The game is a non-commercial project to be released on October 3, German Unity Day.
You can share this story on social media: