Strong wind hits Tbilisi airport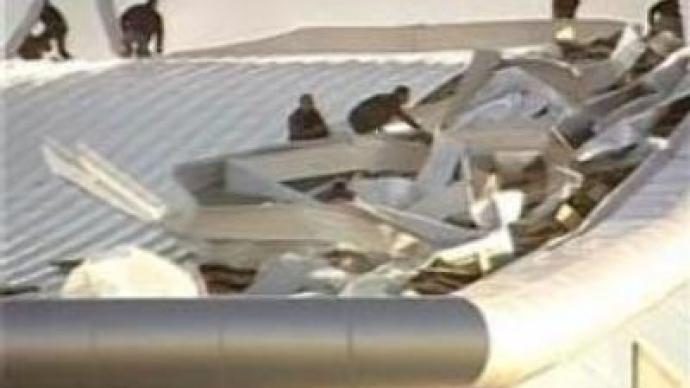 In Georgia, powerful winds have torn off part of the roof at the capital's new international airport terminal. Repair workers have been trying to reattach the metal sheets to the building.
The new terminal was opened in Tbilisi just two and a half weeks ago. Only last week, the roof suffered leaks after heavy rainfall.Despite the strong winds, there have been no disruptions to flights.However, a power station in the country has been damaged, leaving eastern parts of Georgia without electricity.
You can share this story on social media: