Stray mongrel monument unveiled in Moscow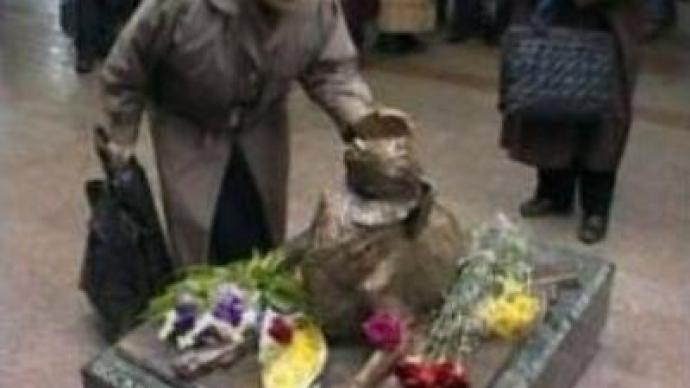 A monument to Moscow's stray dogs has been unveiled outside one of the capital's metro stations. The bronze statue of a stray mongrel is situated where a fiend stabbed a stray dog to death three years ago.
The stabbing of the mongrel who was subsequently named "malcheek", which means boy in Russian, received widespread condemnation in Moscow. It is estimated that there are up to 100,000 stray dogs in the Russian capital, many of which take shelter in underground stations during the cold winter months.
You can share this story on social media: