Strasbourg court called biased to Russian cases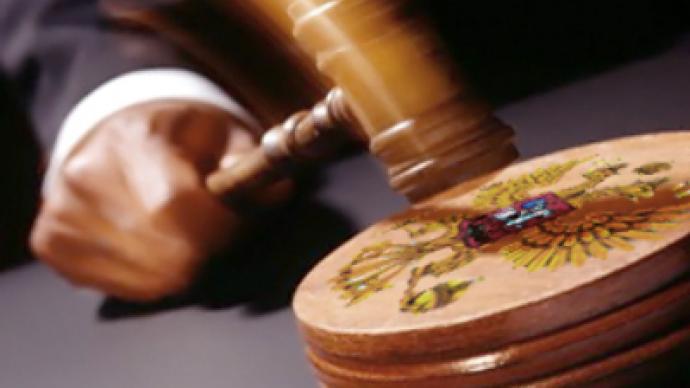 Russian justice minister claims Strasbourg court rulings on cases against Russia are neither impartial nor objective.
On Tuesday, February 24 the Strasbourg-based European Court of Human Rights ruled against Russia in two cases, requiring the country to pay $238,500 in compensations. Commenting on the trial results, Aleksandr Konovalov, Russian Justice Minister, accused the court of what he called being biased.
"As for the European Court of Human Rights, I must underline that regrettably, rulings in the past few months and years give serious reasons to doubt the impartiality and full objectivity of the European court. Unfortunately, many decisions which often ignore absolutely impeccable legal arguments remain bewildering to Russian partners who participate in reviewing these cases, including to the Russian representative at the European Court of Human Rights"
Among the cases, the minister referred to a Russian judge, Olga Kudeshkina, who was dismissed from her duties in 2004 for making a series of controversial statements. She called the Moscow City Court "an institution of settling political, commercial and other scores". The Strasbourg court ruled that her dismissal violated Article 10 of the European Convention on Human rights which guarantees freedom of expression.
Another case concerned missing Chechens and tortured Ingush's, in which the Strasbourg court ruled that Russia was responsible. But as Evgeny Arkhipov from the "Association of Russian Lawyers for Human rights" says, Russian attorneys were simply not equipped to defend the interests of their country.
"One of the victims asked me for help on the case of missing people. And I've seen that during preparations for the case, Russia as a defender made a serious mistake – it was focused on its own laws, rather than European laws. Procedurally, Russian lawyers were not equipped to defend Russian interests in the European court", says Arkhipov.
In response to the claim by the Russian Justice Minister, Council of Europe secretary general Terry Davis said that many countries that lose cases in the Strasbourg court "get upset" with the rulings.
"I have not seen any evidence to show that the European court is not impartial and objective in dealing with Russia. I well understand Russia is upset about decisions by the court of human rights but, then again, governments of many countries are from time to time upset about the decisions of the court of human rights… this is not unusual."
Meanwhile, the number of appeals to the European Court of Human Rights from Russia has increased by 35 percent since 2007. And according to the Strasbourg court, about 30 percent of all complaints on rulings of the court come from Russia.
Natalia Novikova, RT
You can share this story on social media: