New E. coli strand now in US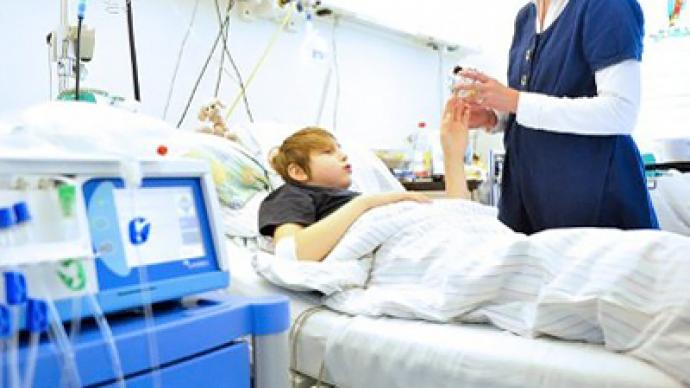 The deadly new strain of E. coli, which has claimed the lives of 17 people, has already been detected in 12 countries, as new cases continue to be identified, according to a World Health Organization report.
Severe illness due to food poisoning bacteria has now been diagnosed in the Czech Republic, France and the United States, following Germany, Austria, Denmark, the Netherlands, Spain, Sweden, Switzerland and the UK. "All the people affected recently visited Germany, mostly northern Germany," the WHO reported. The epidemiological investigation into the source of the outbreak is underway. Though the source has not yet been determined, cucumbers are under suspicion. On Thursday Russia imposed a ban on imported vegetables from Europe. In response the European Commission considered the ban "disproportionate" and called on Russian authorities to lift the ban. However, Russian Prime Minister Putin said that people's lives are more important."Our colleagues from the European commission say Russia's decision goes against the 'spirit' of the WTO. Frankly I don't know about that, but the cucumbers that kill people after they eat them – that's not the kind of thing that raises your spirit. We are waiting for our partners to at least name the contagion, as they themselves don't know what's going on. We can't expose our people for the sake of some kind of 'spirit'. I will of course review the validity of our Public Health Service decision, but nevertheless we're waiting for updates from our European colleagues," Putin said.
Russia will allow the importation of vegetables from the EU when the WHO presents its report on the source of infection and how it is spread, and the number of affected people starts to decrease, Russia's Chief Sanitary Medical Officer Gennady Onishchenko stated.  The outbreak has already cost fruit and vegetable exporters billions of euros. Most severely affected is Spain, which was initially to blame, though its guilt has not been proved.Anthony Wile, the founder and chief editor of thedailybell.com website believes the hysteria about the bacteria behind the food poisoning is artificially created by the mass media – which he calls "the WHO's propaganda machine.""I do not believe we have enough information at this time to be able to determine whether or not this is going to be a real serious outbreak here that is going to cause serious human casualties. But certainly the mainstream media are having their normal run at trumpeting this to be another grand hysteric situation," he said.And the main aim for them, he says, is to drive more people into believing that organizations like WHO are there to do something to solve the problem."I would not expect them to do anything more than continue trumpeting these headlines in a way which will cause more and more hysteria, because what they are going to do is [to] level society with more rules and more regulations," Wile added.
You can share this story on social media: