Storm in Europe claims 27 lives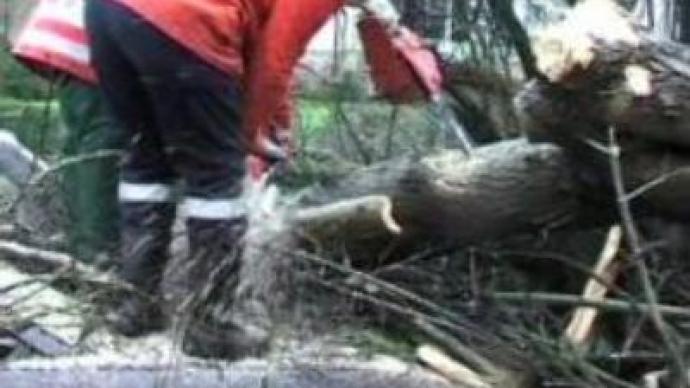 The countries of Northern Europe have been hit by a massive storm. At least 27 people have died. Strong winds and heavy rain have halted transportation and shut down schools.
The storm that has been named "Cyril" uprooted trees, damaged buildings and caused major delays on roads.Moreover, in Britain, up to seven people are thought to have died because of the storms which brought heavy rain. Around one hundred and twenty flights from London's Heathrow airport were cancelled. Thousands were left without power. Ferry and train services have also been affected.In Germany, hurricane force winds have caused havoc across the country and killed at least 3 people. The Germans have been told to stay inside and schools were forced to close early with winds of up to 120 kilometers an hour recorded.The Eurostar train service – connecting Great Britain with continental Europe was also suspended following a power-cut.In Ukraine strong winds have left more than five hundred cities and villages without electricity. Meanwhile, it is not only Europe that suffers from deadly weather. In the United States, icy storms have been blamed for at least 60 deaths.
You can share this story on social media: