Eight killed in mass murder in southern Russia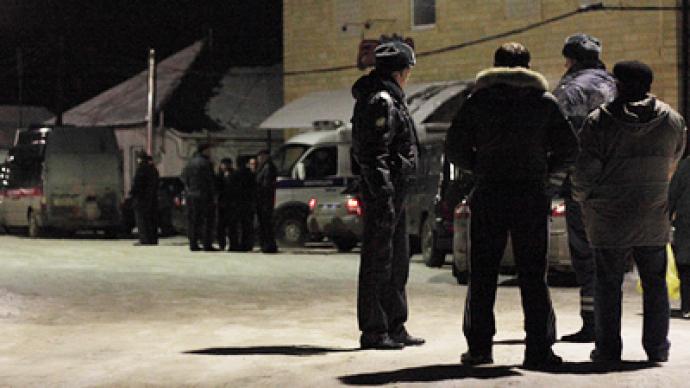 The bodies of eight people were discovered in a private residence in the southern Russian city of Stavropol on Friday. A family and two members of its household staff were shot in what police believe was violence between rival criminal gangs.
One of the dead has been identified as a local crime boss, Vladimir Slizayev, also known as "Khan." Two children, reportedly "Khan's" grandchildren, survived the killing and were found at the house, one being an eight-year-old boy and the other a one-month-old baby. The eight-year old is being questioned by police, while the baby has been taken to hospital. Investigators reported that the bodies of seven victims were discovered in the garage of the house, among them the 60-year-old crime boss, his live-in girlfriend, his adopted son, his daughter and her husband, and two members of their staff.Another body, reportedly the children's nanny, was found in the garden by the police.The bodies were discovered by the gardener, who called the police.Russia's Deputy Prosecutor General Ivan Sydoruk is taking personal charge of the investigation. Moscow has already sent investigators to Stavropol. The presumption is that the killing was part of a revenge showdown between criminal gangs. This was not the first attempt on Slizayev's life. He was attacked in 1999, when he was the head of a local market. And five years ago his car was shot at. Although he survived, his wife was killed in the attack.The murder has a chilling similarity to another massacre that happened in November 2010 in a nearby area. The earlier blood feud claimed the lives of 12 people in the Krasnodar Region, among them four children.
You can share this story on social media: