Stats speak against Lakers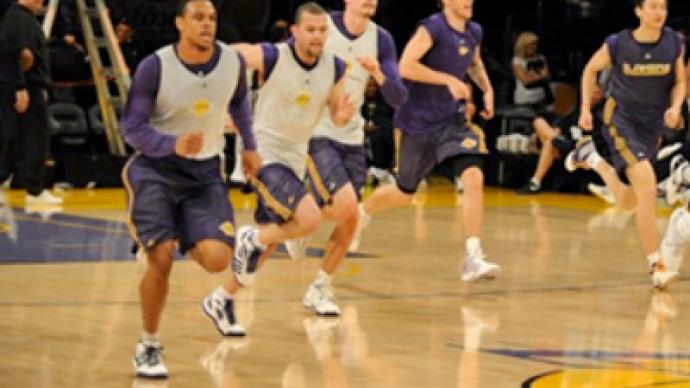 After nearly two months of play-off basketball, two teams remain standing to fight for the NBA title. Despite the fact that the L.A. Lakers are regarded as favorites in the final series, statistics suggest otherwise.
Instead of the dream match-up of Kobe Bryant against the Cleveland Cavalier's LeBron James, it's Kobe versus Dwight Howard and the Orlando Magic, who knocked out Lebron's Cavs in the Eastern Conference Finals.
And the stats speak against the Lakers, who lost both times that the two teams have met during the regular season.
"Well they obviously are playing extremely well. They've beaten us twice this season, and we split with them last year, so they've beaten us three of the last four times. They obviously play extremely well, so we're very, very concerned," says Kobe.
"For us, for everything we see, with everyone picking against us, it motivates us. It drives us to do something greater. I like our chances of wining a series, and it comes down to who wants it more – the team who defends better. For us, if we defend, rebound and run we should have a title," Dwight Howard notes.
You can share this story on social media: